Joseph Muller Brockmann – album cover design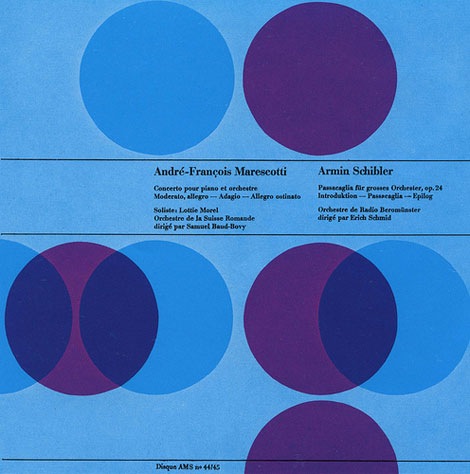 Andre-Francois Marescotti / Armin Schibler album cover – Designed by Joseph Muller Brockmann
I'm off to a late start today, I was up late last night making a few changes to the far right column. In addition, I've added a page dedicated to our Modern Sticker + Stamp club and Paul Rand group. Give it spin!
I hope everyone had a great weekend. Has anyone been to the Birth of Cool : California at Midcentury exhibition yet? I'm dying to go but, I haven't had a chance yet. I'd love to hear your thoughts on the exhibit.
Up above. Beautiful example of Swiss graphic design via Alki1.

Share on Facebook
06.09.08 in Uncategorized by Dave
Share on Facebook