Japanese graphic design in the 1950s exhibition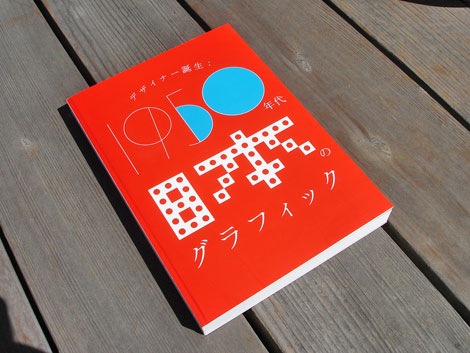 1950s Japan: The blossoming of the graphic designer exhibition book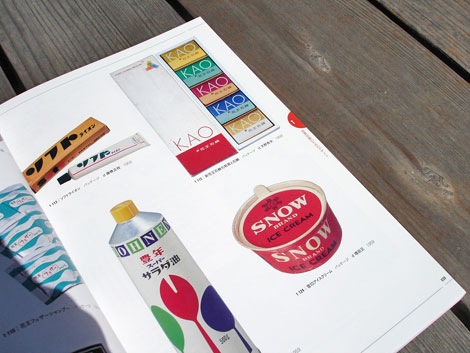 Packaging –  Honen salad oil – design by Kenji Ito 1959, Snow ice cream -design by Tadashi Masuda 1959, KAO soap – design by Hideo Amano 1958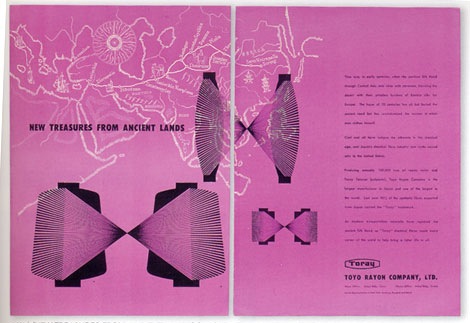 Advertisement for Toyo Rayon fiber co. – design by Yusaku Kamekura 1950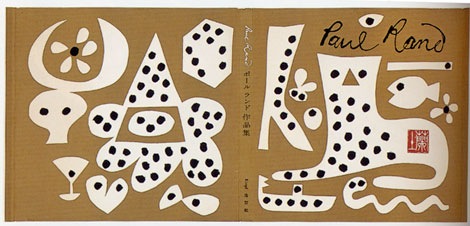 Paul Rand: His work from 1946 to 1958 – cover design by Yusaku Kamekura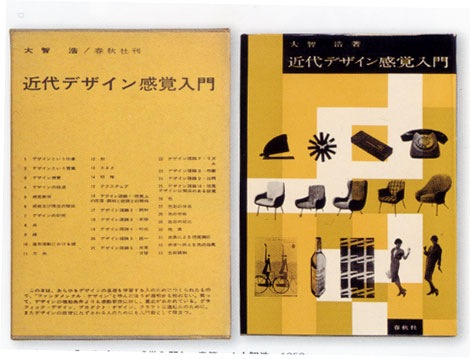 Sense in Modern Design – design by Hiroshi Ochi 1959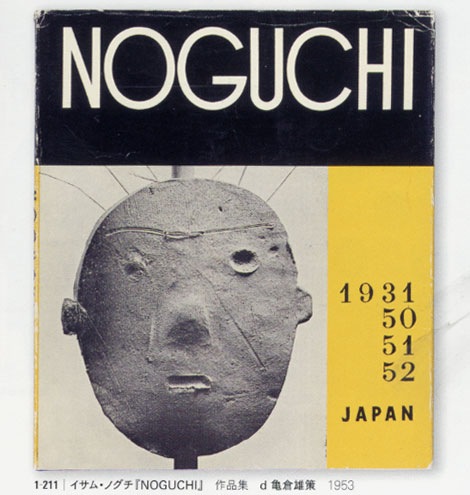 Isamu Noguchi Photography book 1953 – cover design by Yusaku Kamekura
If your planning to be in or near Tokyo within the next few days it would be worth your while to visit the Japanese graphic design in the 1950s exhibit at the printing museum. The exhibition features over 400 items, including newspaper and magazine advertisements, pamphlets, wrapping paper, packaging, and books, in an attempt to demonstrate all aspects in the development of graphic design in the 1950s as the foundations of postwar design were being laid.
I was able to get my hands on the catalog for the exhibit (seen above). I'm so sad that I won't be to see this collection in person. The work is astounding. Lots of pieces by Yusaku Kamekura, Hara Hiromu, Takashi Kono, Ayao Yamana, Ryohei Yanagihara and others.
The exhibition runs through July 6th, 2008. You can get all the details here.
Also worth checking:
1960s Japanese book cover design
1960s Japanese magazine cover design

Share on Facebook
Tags1950s, Books, ephemera, exhibitions, graphic-design, japan, Mid-century, modern, out-of-print, packaging, posters, retro, vintage
07.02.08 in Off Our Bookshelves by Dave
Share on Facebook