Rabbit Print by Leandro Castelao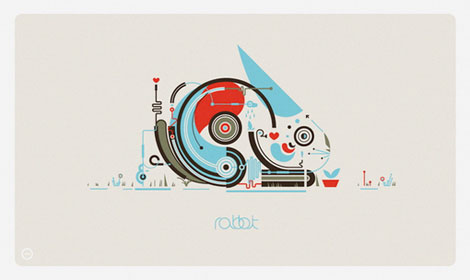 This week we're excited to feature this Rabbit print by Leandro Castelao as our poster pick. Castelao is based in Buenos Aires and has previously been featured on grain edit. Rabbit is presented in Castelao's signature style and I must say that I am once again blown away. The lines look like wires creating some sort of robo bunny with a CD drive on steroids. Good stuff. You can pick up a Rabbit print here.
—–
Also worth checking: Leandro Castelao design work
Enjoy this story? Sign up for our tasty free grain edit RSS feed.
—–

Share on Facebook
Tagsbrazil, contemporary, posters, prints
04.15.10 in Poster Picks by Dave
Share on Facebook