Mad Men, Mad Furniture, Mad Type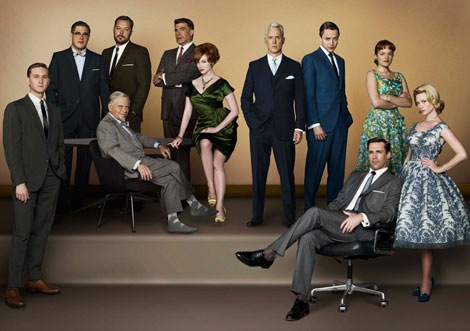 My wife and I just started watching Mad Men and I  think we're hooked. Every Sunday night we run upstairs to catch all the dirt going down with the Drapers and the rest of the lot. Not to mention, drool over all the cool furniture! That house in Palm Springs in tonight's episode had some amazing mid century modern pieces including George Nelson cigar bubble lamps and an Eero Saarinen womb chair. Besides the furniture, I love looking at the type they use on the sets. Mark Simonson has a great post on his blog regarding the type choices for the show.
What did you guys think of last night's episode? What do you think is going to happen with Don and the Jet Setters?
Lastly, If your into Mad Men, I highly recommend Yasuzo Masumura's 1958 film Giants and Toys (Kyojin to Gangu). Great Japanese flick about the advertising division of a caramel company and their latest campaign using a crazy girl with rotted out teeth.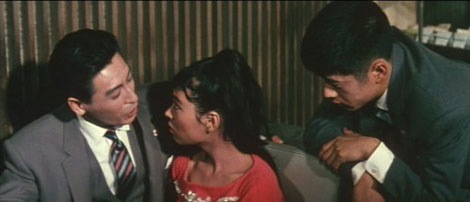 Giants and Toys, 1958 –  image via Cinema Talk

Share on Facebook
Tags1960s, film, TV, Typography
10.13.08 in Found design by Dave
Share on Facebook