Hong Kong Festivals 1975 Stamps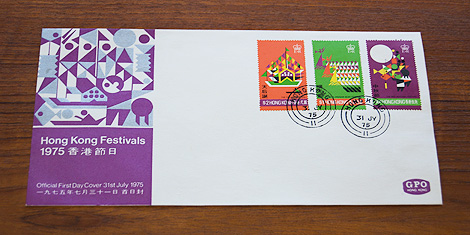 1975 Hong Kong festivals – official first day cover and stamp set designed by Tao Ho
Tao Ho is a Hong Kong-based architect, designer, teacher, and writer. He studied under Sigfried Giedion and Josep Lluís Sert at Harvard's Graduate School of Design and worked with Bauhaus founder Walter Gropius at the Architects Collaborative. In 1975, Tao Ho designed this first day cover and stamp set to commemorate Hong Kong's Tin Hau, Dragon Boat, and Mid-Autumn festivals.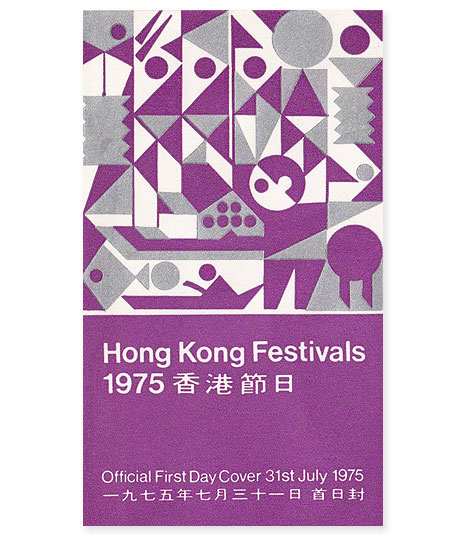 Tin Hau, Goddess of the Sea, is celebrated as the protector of fishermen and sailors. During the Tin Hau festival, fishing boats covered with colored streamers and flags sail through Joss House Bay in Sai Kung.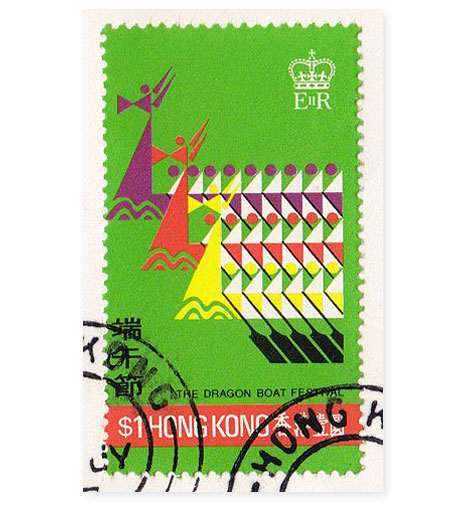 The Dragon Boat festival features teams of up to eighty oarsmen who race against one another in long wooden ships.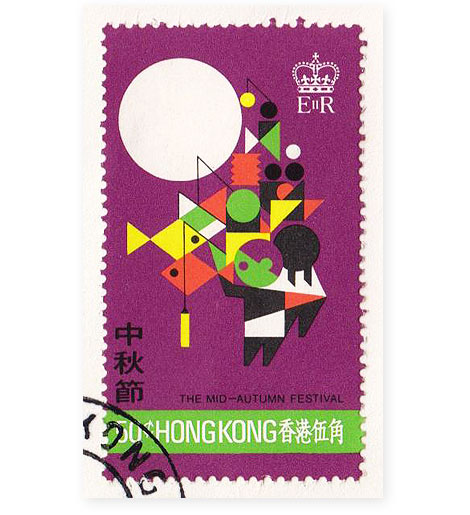 In the 14th century, a Chinese man named Liu Bowen planned to rebel against the Mongol overlords. Liu organized this uprising by concealing the message, "Rise against the Tartars on the 15th day of the 8th moon," inside mooncakes (pastries with a lotus seed paste filling and a crust made with salted duck egg yolks). Mongols didn't eat mooncakes, so Liu's secret message was spread across the land and the rebellion was a success. The Mid-Autumn festival, which falls on the autumn equinox, when the moon is at its brightest, celebrates Liu's uprising. Traditional festival activities include eating mooncakes outside under the moon, wearing pomelo rinds on one's head, and carrying brightly lit lanterns.
——————
Also worth checking: 1966 Norway first day cover.
Not signed up for the Grain Edit RSS Feed yet? Give it a try. Its free and yummy.
——————

Share on Facebook
07.23.09 in Off Our Bookshelves by Dave
Share on Facebook