Grain Edit Insound 20 Thermals Poster Giveaway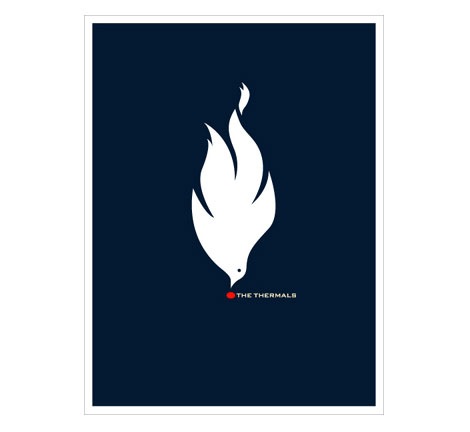 We've teamed up with Insound to offer this special giveaway today.  Up for grabs is 1 Limited Edition Thermals poster. The poster is part of the Insound 20 series designed by Jason Munn of The Small Stakes.
All you have to do is enter the giveaway here and we'll announce the winner next Tuesday, 10/28 on grain edit.
————————————————
Info on the Insound 20 series:
The series consists of 20 designs for 20 bands. Each design was screened on limited edition T-Shirts, Hoodies and Hand-Numbered Posters. The limited posters were screened once in a run of 200 and after these are gone they won't be reprinted.
If you want to be alerted of future giveaways, please sign up for the Grain Edit RSS Feed.
If you haven't already, Check out our interview with Jason Munn of the Small Stakes.
————————————————
Once again, you can enter the giveaway here.

Share on Facebook
Tagscontests, giveaways, graphic-design, posters, small stakes, thermals, USA
10.21.08 in Contests and giveaways by Dave
Share on Facebook