Sigrid + Hans Lammle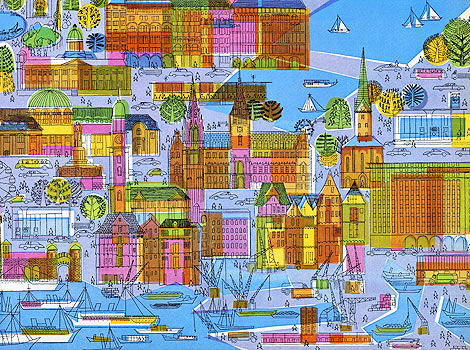 Beautiful Cityscapes designed and illustrated by the German couple Sigrid and Hans Lammle. These illustrations were for a calendar published in 1957. Really amazing details and the colors are super bright and saturated. I need more of this! Any guesses as to what city this might be?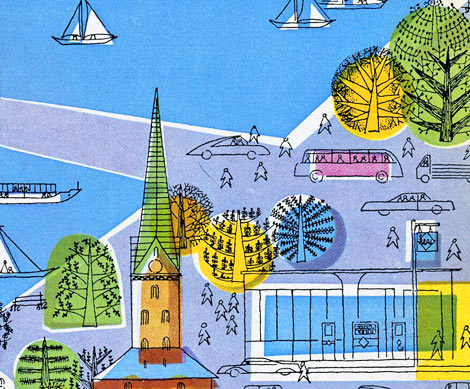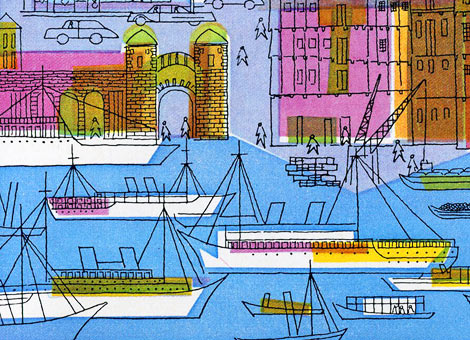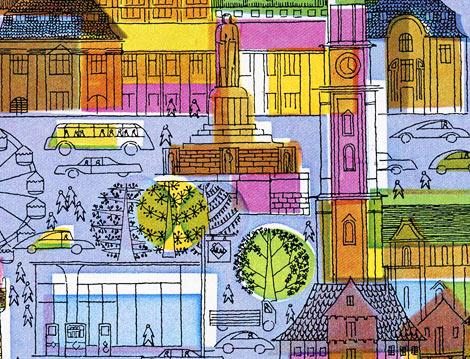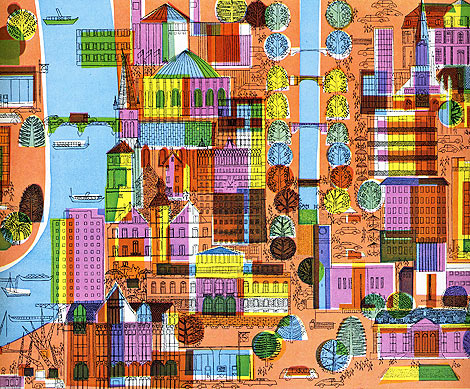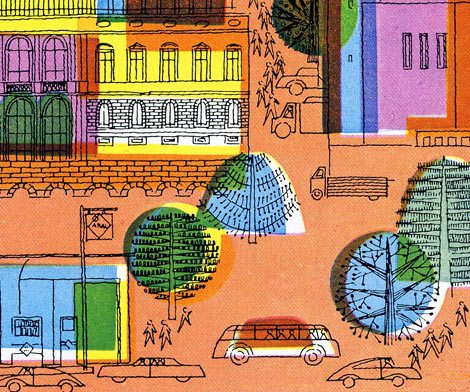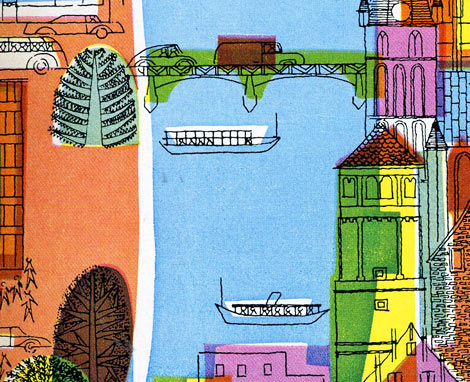 also worth checking: Miroslav Sasek- This is the United Nations
Not signed up for the Grain Edit RSS yet? Give it a try. Its free and yummy.

Share on Facebook
Tags1950s, ephemera, germany, Illustration, rare
03.02.09 in Off Our Bookshelves by Dave
Share on Facebook