Mattson Creative: Breaking Bad Posters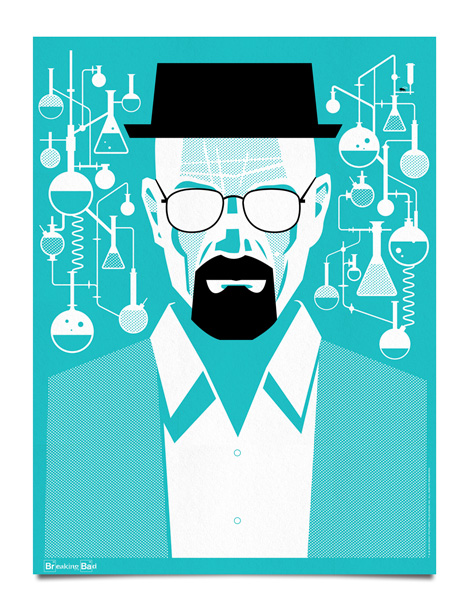 To commemorate the finale of Breaking Bad, Mattson Creative has created a poster series that illustrates the transformation of Bryan Cranston's character, Walter White, over the course of the highly-acclaimed series. Each print is silkscreened on 100lb French Pop-Tone Paper and hand-signed by Ty Mattson himself. The limited edition set is available exclusively at breakingbadstore.com.
Mr. White
This first print depicts the Walter White we met in the first season of "Breaking Bad" – the pitiful chemistry teacher, wearing only a green rubber apron and white cotton briefs, frantically cooking meth in the Albuquerque desert.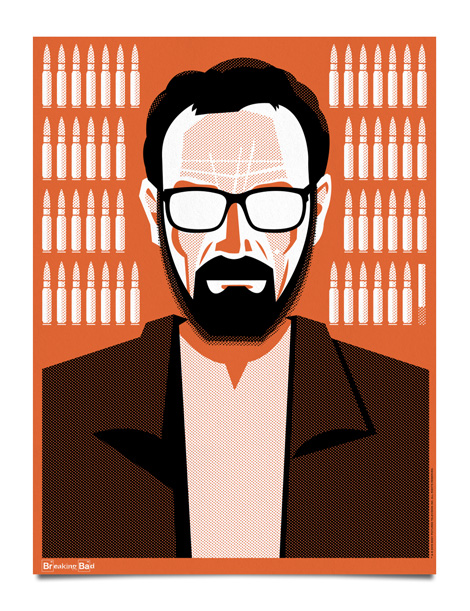 The final print represents the final incarnation of Walter White: Mr. Lambert. Armed and dangerous, bearded and beleaguered, Mr. Lambert has nothing left to lose!
——————–
Also worth viewing…
Ty Mattson: Homeland Record Covers
Mattson Creative
YWFT Fonts

Share on Facebook
TagsIllustration, USA
10.01.13 in Found design by Dave
Share on Facebook