NEW GRAND PRIZE – Evan Hecox Limited Edition Signed Print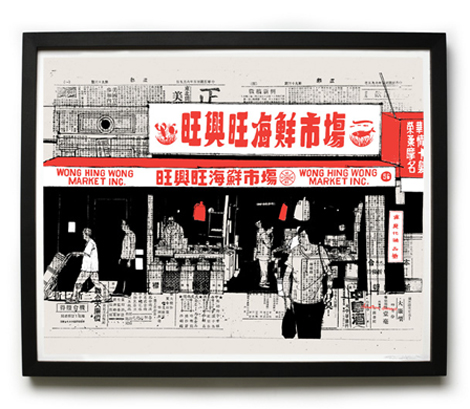 We're proud to announce a new addition to our Grand Prize in the Giveaway. Along with the $150 gift certificate from 2k Gingham and collection of goods from You Work From Them, one lucky winner will be walking home with a limited edition Chinatown Summer print by Evan Hecox courtesy of the rad folks over at Arkitip.
Details
Chinatown Summer print
Evan Hecox, 2009
3 color silk screen print on Neenah Environment paper
FSC certified fibers, chlorine free
(20% FSC, 80% post consumer fiber)
Signed and numbered by the artist
20 x 16 In. (50.8 x 40.64 cm) | Edition Of 100
(frame not included)
For the art collectors out there, you can actually purchase the original art work here. You can view the entire Evan Hecox Collection here.
So what are you waiting for? Sign up for the Grain Edit Stimulus Package Giveaway Package! We're giving away over $1000 worth of goods.

Share on Facebook
Tagscontemporary, Illustration, posters, prints
03.12.09 in Contests and giveaways by Dave
Share on Facebook