Invisible Creature Exhibition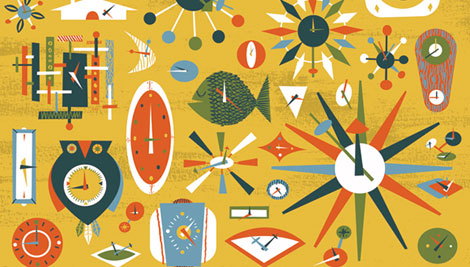 Design Studio/ gallery Wonderful Union have an upcoming exhibition of work from brothers Don and Ryan Clark (better known as Invisible Creature).
The Exhibition is entitled Haven: An Exploration of Domestic Life and opens on Saturday, April 12th, 2008. The art work highlights the tension between modernism's smiley-faced rejection of things past and their own coming of age domesticity from an autodidactic, punk ethos point of view.
Details:
Saturday, April 12th, 2008, 6-10 PM
The Wonderful Union Gallery
2221 NW 56th St. Suite 201, Seattle WA 98107
For more details check out the Wonderful Union gallery.
Be sure to check our interview with Invisible Creature.

Share on Facebook
TagsART, contemporary, Events, galleries, Illustration, USA
04.08.08 in Design Events by Dave
Share on Facebook