Sponsor // Smartmockups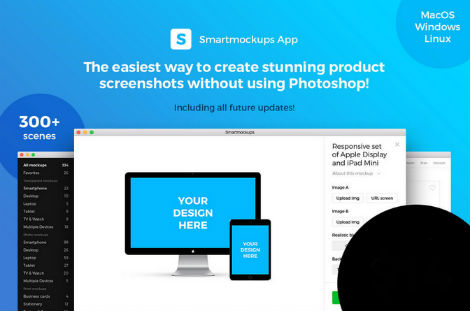 Now you can whip up a product mockup/screenshot in less than 10 seconds, all without even using Photoshop. Yep, it's a snap with the Smartmockup app. Available for MacOS, Windows and Linux, this simple-to-use app features more than 300 stunning mockup templates. Each template allows you to easily upload and incorporate your product image into the mockup and thus saving you loads of time and money!
For a limited time you can purchase Smartmockup for 50% off at Mighty Deals.
Highlights:
Easily create product screenshots without using Photoshop.
300+ premium, digital, print and screen mockups.
30+ responsive screens: Desktop, Laptop, Tablet, Smartphone, Smart TV, Watch.
Covers variety of print products – Business Cards, Stationery, Posters, Flyers and more.
Customize backgrounds – change color or add beautiful gradients.
Blur screens for realistic depth of field effect.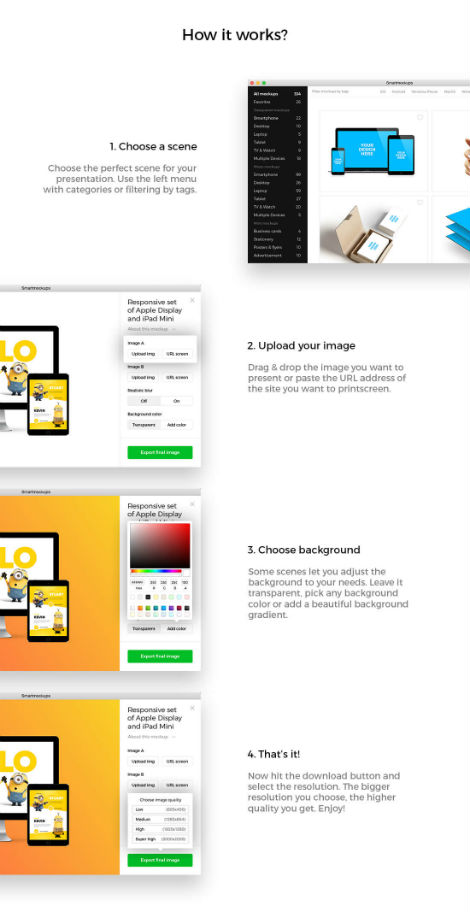 Visit mightydeals.com to see more details on the Smartmockup App.
——————–
A huge thanks to Mighty Deals for sponsoring this week's RSS Feed!
Interested in sponsoring grain edit? 
Visit our sponsorship page for more info.
——————–
Also worth viewing:
Naonori Yago
Hulse & Durrell
Homework
Follow us on RSS, Instagram, Pinterest, Wanelo, 

——————–
Save
Save

Share on Facebook
Share on Facebook