Recently Received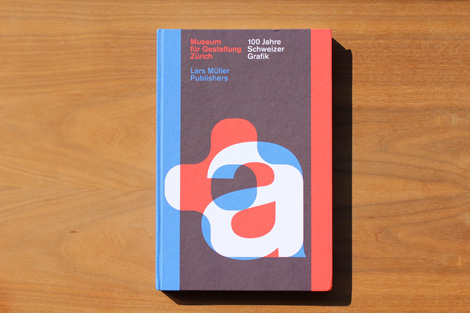 The mailman has been good to us this week and we've received an impressive list of titles. Included are new books from Lars Muller, Princeton Architectural Press, Laurence King, Chronicle Books, Rizzoli, Thames & Hudson and Nobrow. See all the goodies after the jump.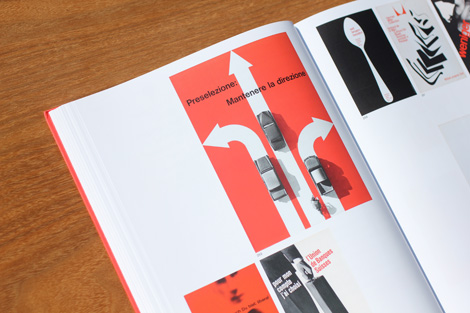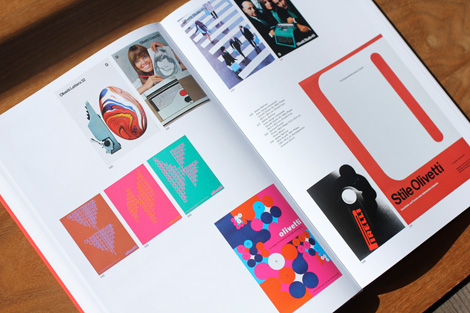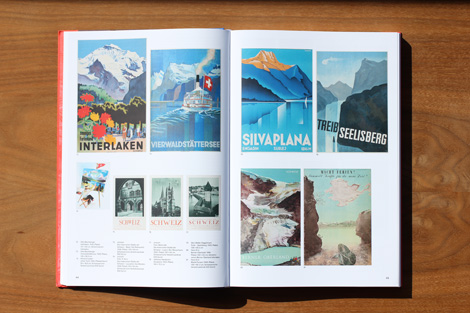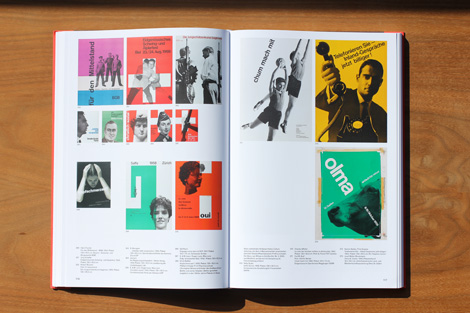 100 Years of Swiss Graphic Design
Edited by Christian Brändle, Karin Gimmi, Barbara Junod, Christina Reble, Bettina Richter, and Museum of Design Zurich
384 Pages / 8.7″x 12.9″
100 Years of Swiss Graphic Design takes a fresh look at Swiss typography and photo-graphics, posters, corporate image design, book design, journalism and typefaces over the past hundred years. With illuminating essays by prominent experts in the field and captivating illustrations, this book, designed by the Zürich studio NORM, presents the diversity of contemporary visual design while also tracing the fine lines of tradition that connect the work of different periods. The changes in generations and paradigms as manifested in their different visual languages and convictions are organized along a timeline as well as by theme.
Available at Amazon, Lars Muller, and your local book shop.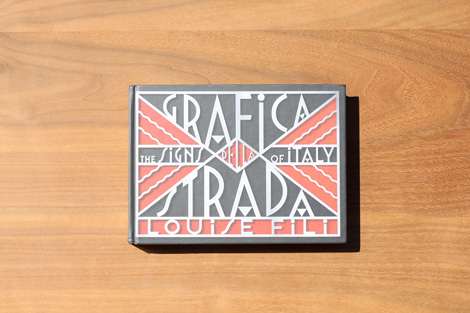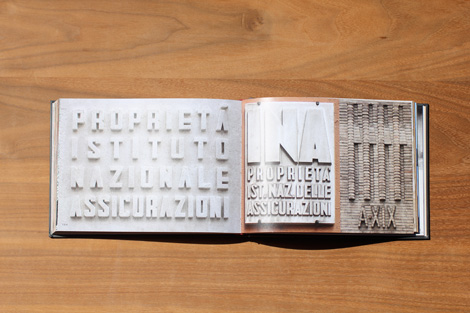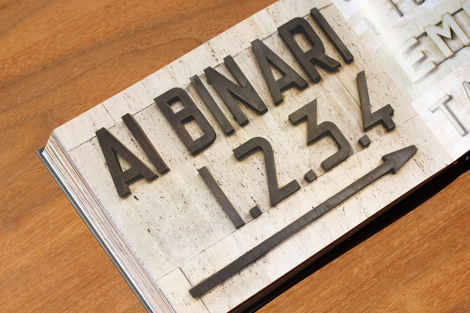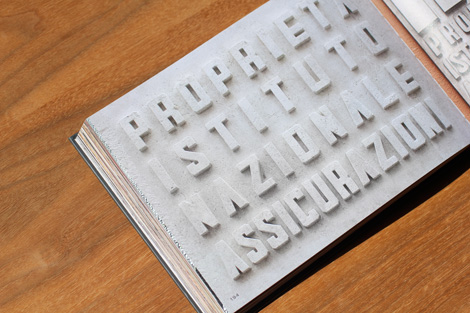 Grafica Della Strada: The Signs of Italy
By Louise Fili / Published by Princeton Architectural Press
264 Pages / 9″ x 6.5″
For more than three decades, renowned graphic designer and self described Italophile Louise Fili has traveled the cities and countryside of Italy cataloging the work of sign craftsmen in whose hands type takes on new life with a tantalizing menu of styles. Classical, eclectic, or Futurist; in gold leaf, marble, brass, wood, wrought iron, enamel, ceramic, or neon; painted, carved, inlaid, etched, tiled, or stenciled, the creative possibilities are endless. Grafica della Strada is Fili's photographic diary of hundreds of Italy s most inventive restaurant, shop, hotel, street, and advertising signs.
Available at Amazon, PA Press and your local book shop.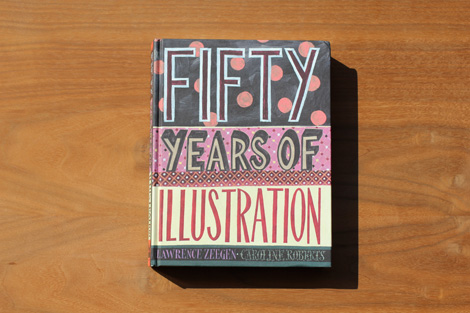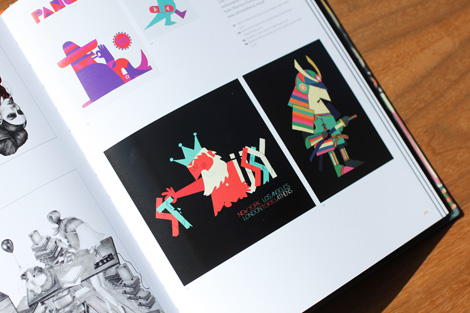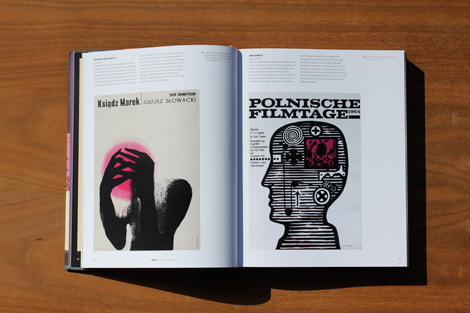 Fifty Years of Illustration
By Lawrence Zeegan / Published by Laurence KIng
384 Pages / 9⅞ x 7¾ ins
This book charts contemporary illustration's rich history: the rampant idealism of the 1960s, the bleak realism of the 1970s, the over-blown consumerism of the 1980s, the digital explosion of the 1990s, followed by the increasing diversification of illustration in the early twenty-first century.
The book explores the contexts in which the discipline has operated and looks historically, sociologically, politically and culturally at the key factors at play across each decade, whilst artworks by key illustrators bring the decade to life.
Pre-order at Amazon, Laurence King or your local book shop.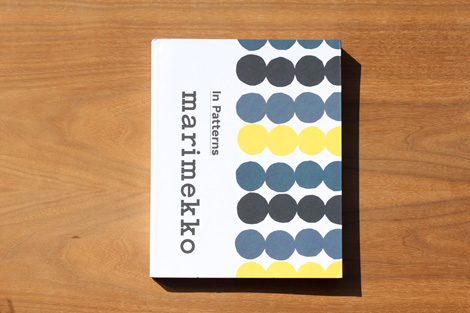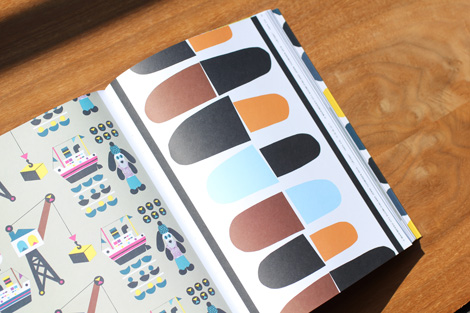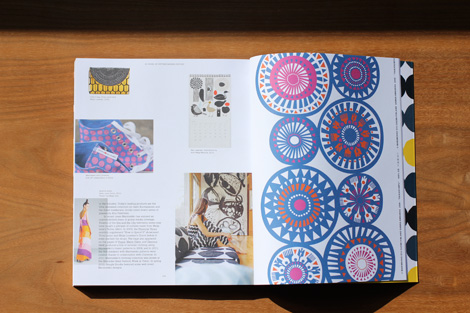 Marimekko: In Patterns
By Marimekko / Published by Chronicle Books
248 Pages / 8 11/16 x 11 in
Internationally beloved Finnish design brand Marimekko's iconic patterns grace home décor, apparel, and accessories, and have informed and influenced tastemakers worldwide for over half a century. Richly illustrated with photographs and prints both classic and new, this vibrant volume offers a behind-the-scenes tour of the brand's creative process. A colorful legacy is revealed, along with the innovative creators—from 1950s pioneers to twenty-first-century masters—who have shaped the company's heritage and continue to make visual magic today.
Pre-order at Amazon, Chronicle Books and your local book shop.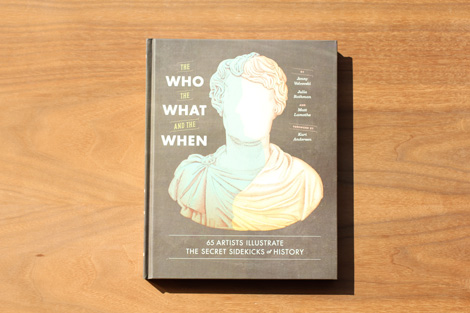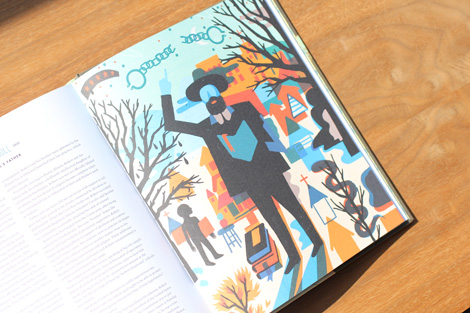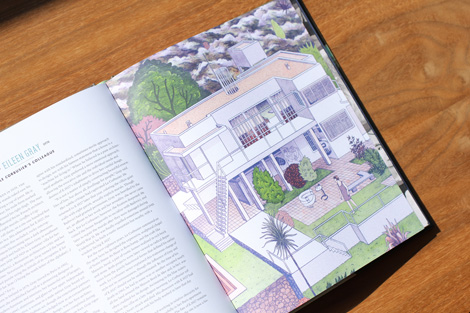 The Who, the What, and the When: 65 Artists Illustrate the Secret Sidekicks of History
By Jenny Volvovski, Julia Rothman, and Matt Lamothe / Published by Chronicle Books
168 Pages/ 8″x10″
In the bestselling tradition of The Where, the Why, and the How, this offbeat illustrated history reveals 65 people you've probably never heard of, but who helped shape the word as we know it. Muses and neighbors, friends and relatives, accomplices and benefactors—such as Michael and Joy Brown, who gifted Harper Lee a year's worth of wages to help her write To Kill a Mockingbird. Or John Ordway, the colleague who walked with Lewis and Clark every step of the way. Each eye-opening story of these unsung heroes is written by a notable historian and illustrated by a top indie artist, making The Who, the What, and the When a treasure trove of word and image for history buffs, art lovers, and anyone who rejoices in unexpected discovery.
Pre-order at Amazon, Chronicle books and your local book shop.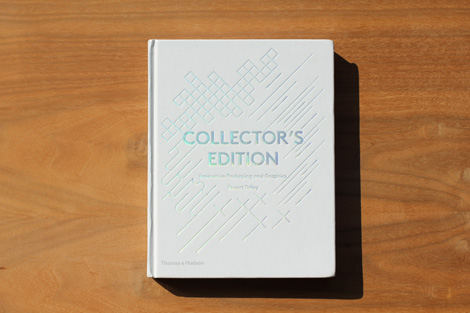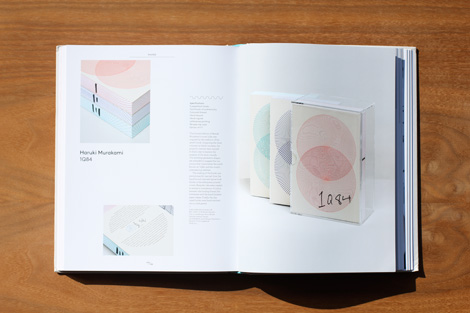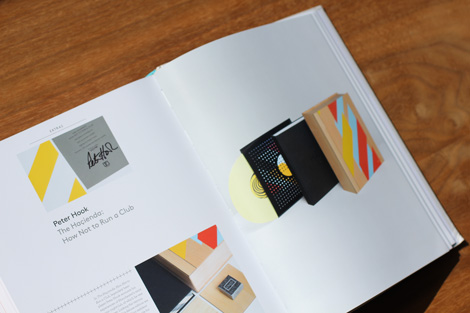 Collectors Edition: Innovative Packaging and Graphics
By Stuart Tolley / Published by Thames & Hudson
288 Pages / 8″x 10.1″
This global survey brings together over 170 examples of innovative and inspired packaging from the worlds of music, book publishing and magazines that have been released as a collector's, limited or deluxe edition.
Organized into four sections – Boxed; Multiples; Hand; and Extras – each example is accompanied by a project description and vital reference information about the format, materials and finishes used in the design, and the client, record label, publisher and designer behind the work. A broad spectrum of formats and genres is included, ranging from editions of albums by international recording artists to ultra-rare and expensive publications.
Available at Amazon, Thames & Hudson and your local book shop.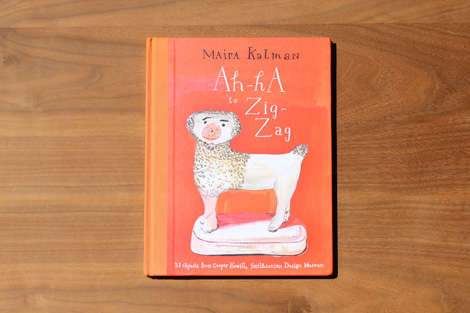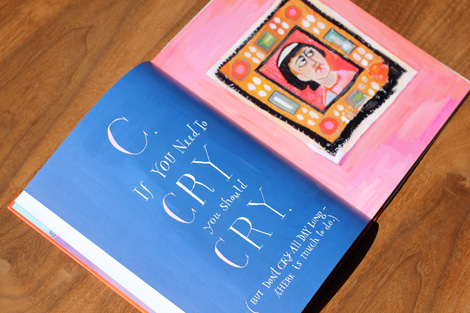 Ah-Ha to Zig-Zag: 31 Objects from Cooper Hewitt, Smithsonian Design Museum
Written by Maira Kalman
48 Pages / 5.9″x8.3″
Maira Kalman's exuberant illustrations and humorous commentary bring design history to life in this inspired ABC book that celebrates thirty-one objects from the Cooper Hewitt, in time for its long-awaited reopening. "A. Ah-ha! There you Are." begins Maira Kalman's joyfully illustrated romp through the treasures of Cooper Hewitt's design collection. With her signature wit and warm humor, Kalman's ABC book introduces children and adults to the myriad ways design touches our lives. Posing the question "If you were starting a museum, what would you put in your collection?", Kalman encourages the reader to put pen to paper and send in personal letters—an intimate, interactive gesture to top off her unique tour of the world of design.
Pre-order at Amazon, Rizzoli and your local book shop.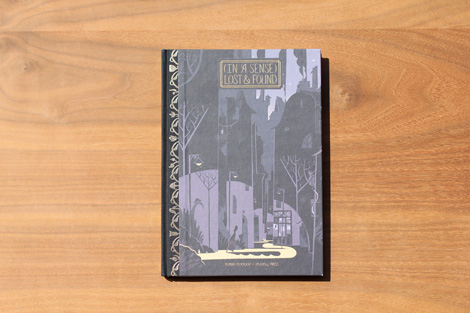 (In a Sense) Lost and Found
By Roman Muradov / Published by Nobrow
56 Pages / 5.9″x8.3″
(In a Sense) Lost and Found explores the theme of innocence by treating it as a tangible object – something that can be used, lost, mistreated. Muradov's crisp, delicate style conjures a world of strange bookstores, absurd conspiracies and wordplay. A surreal tale told in the mould of the best American comics.
Available at Amazon, Nobrow and your local book shop
Disclosure: Some of the links in the post above are "affiliate links." This means if you click on the link and purchase the item, we will receive an affiliate commission. Regardless, we only recommend products or services we use personally and believe will add value to our readers.
——————–
Also worth viewing…
2013 Book Gift Guide
Recently Received Books: April
Recently Received Books: May
Follow us on RSS, Instagram, Pinterest, Wanelo,
——————–

Share on Facebook
09.15.14 in Off Our Bookshelves by Dave
Share on Facebook