1970 Belgian Co-op Stamp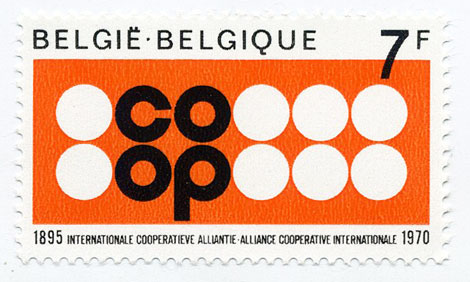 It's been a while since I've posted any stamps, so I figured it's time. This stamp commemorates the 75th anniversary of the Alliance Cooperative Internationale. It was issued on the 27th of June, 1970 and was designed by J.Malvaux.
———————-
Also worth checking: 25th Anniversary of Belgian Social Security Stamp

Not signed up for the Grain Edit RSS yet? Give it a try. Its free and yummy.
———————-

Share on Facebook
Tags1970s, belgium, ephemera, graphic-design, stamps, vintage
05.19.09 in Off Our Bookshelves by Dave
Share on Facebook