Czech Tourist Map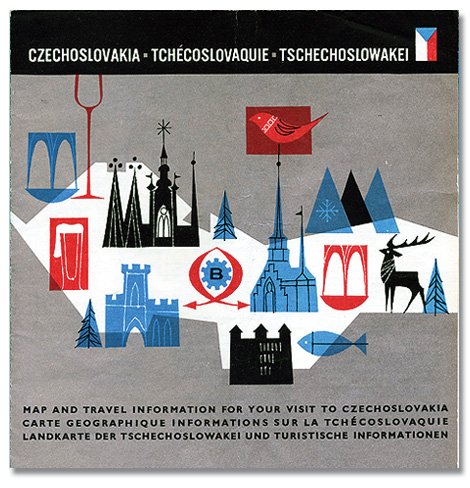 Beautiful tourist map from Czechoslovakia (now the Czech Republic) dating back 1966. I love the bold colors and simple line work. I'm guessing that the illustration inside the red square on the left side is a beer. Look at that foamy top! Sweet mother of beverages!
The inside of the map includes info on transportation, Czechoslovak Travel Bureau (CEDOK), natural resources and mountain ranges. No info on that giant beer though.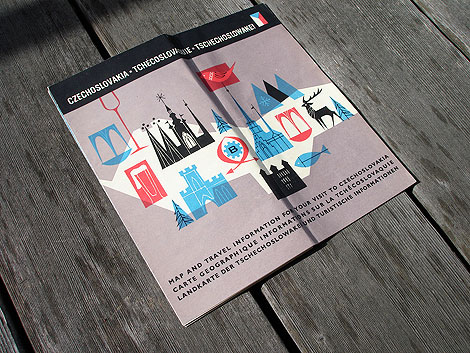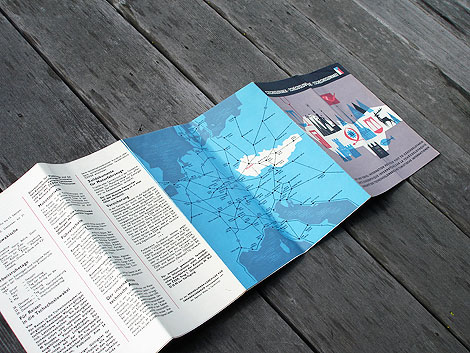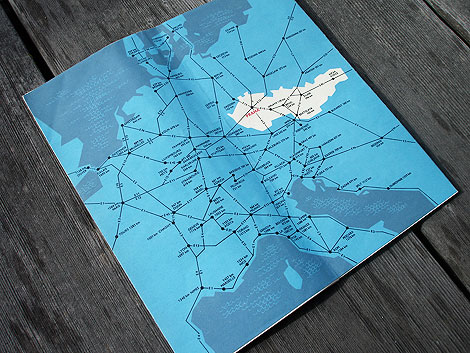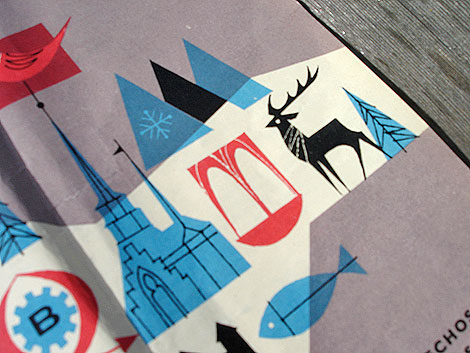 This post was inspired by a post I found at Amy Cartwright's awesome Stickers and Stuff blog. She found an image of this map in Bonito club's wonderful Flickr account. The post was missing images of the inside of the map, so I decided to grab some photos from the copy I own.
——————–
Also worth checking: Czech street map & Designers bookshelf with Amy Cartwright.
Not signed up for the Grain Edit RSS Feed yet? Give it a try. Its free and yummy.
——————–

Share on Facebook
Tags1960s, czechoslovakia, ephemera, Illustration, maps, vintage
11.23.09 in Off Our Bookshelves by Dave
Share on Facebook