Rhodesia was Super Serigraph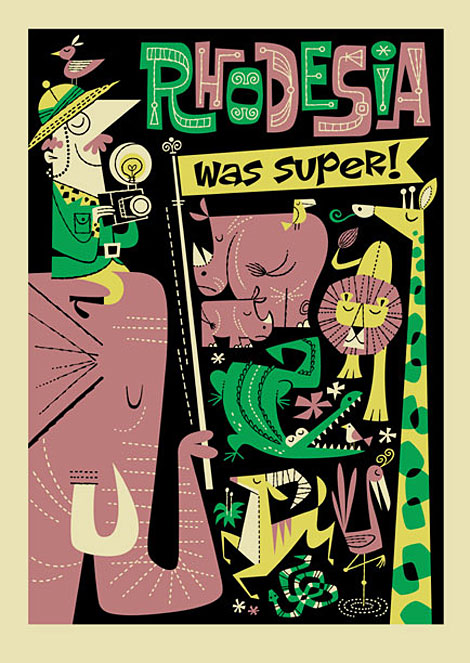 Korero books recently collaborated with Derek Yaniger again and the result is a new Serigraph entitled "Rhodesia was Super". This four color silk-screened print is based off a travel slogan from the 1970s and is limited to an edition of 100. All profits will be donated to the Zimbabwe Agricultural Welfare Trust, a charity which seeks to provide support for the beleaguered agricultural community in Zimbabwe.
——————–
Also worth viewing:
Derek Yaniger
Jim Flora Prints
Adrian Johnson interview

Related Books:
Wildsville: The art of Derek Yaniger
Not signed up for the Grain Edit RSS Feed yet? Give it a try. Its free and yummy.
——————–

Share on Facebook
Tagscontemporary, Illustration, USA
02.07.11 in Found design by Dave
Share on Facebook