Holiday Stickers, Cards and Hang Tags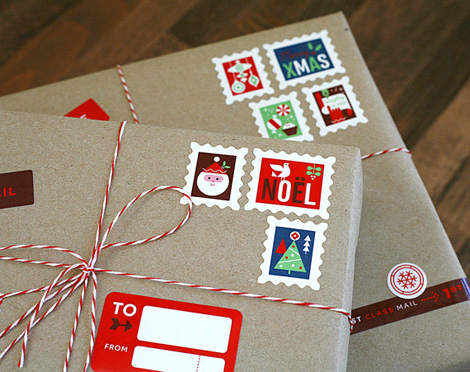 Holiday sticker set by Eight Hour Day
Looking to add some snazz to your holiday packages? Check out this brief, but beautiful selection of stickers, cards and hang tags. Included are items from Eight Hour Day, Juli Shore Design, Everlovin' Press and Tom Froese.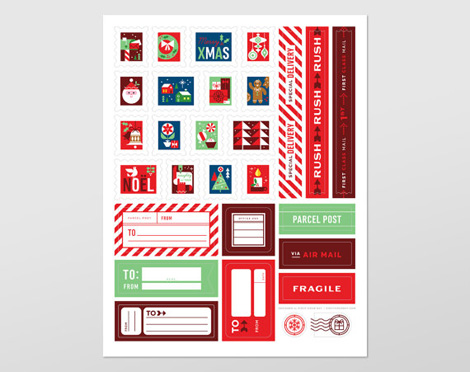 Decorate gifts for Christmas with these stamp and label stickers made to look as if your package came from over the river and through the wood.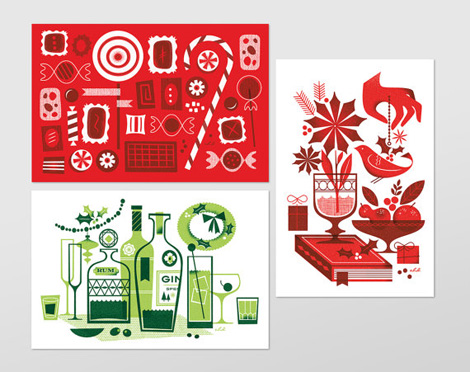 Also available from Eight Hour Day is this the colorful postcard set.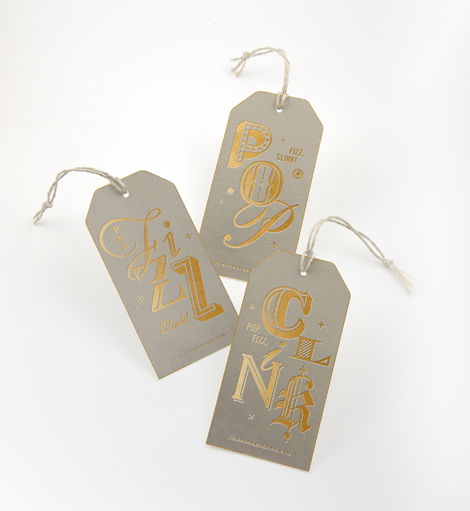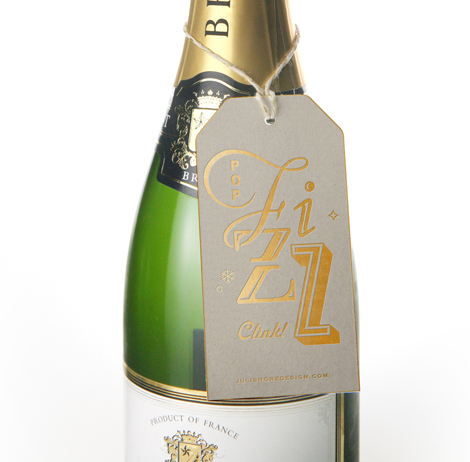 The team at Juli Shore Design has created these lovely hang tags. Available individually or in a set of three, they add the perfect finishing touch to your holiday wrapping. To help keep things merry, each tag has a champagne cocktail recipe on the back.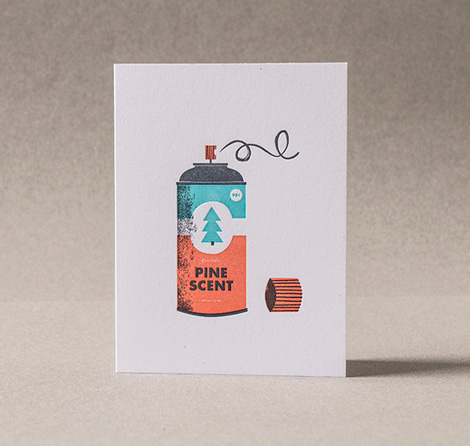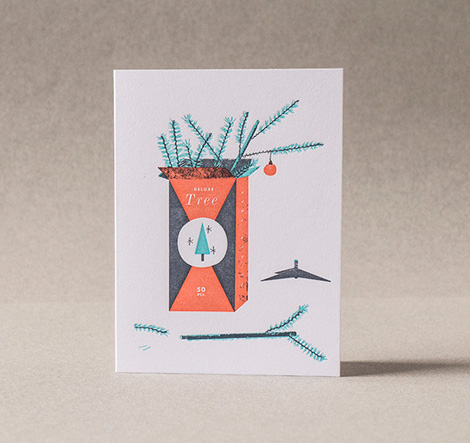 Canadian designer Tom Froese recently teamed up with Everlovin' Press to create these festive greetings cards. Each card is printed on 130# white coronado cover with a vellum finish. In addition, the envelope comes with a branded and letterpressed insert.
Looking for gift ideas? Check out our 2014 Holiday Design Book Gift Guide.
——————–
Also worth viewing:
2014 Book Gift Guide
2013 Book Gift Guide
Redbubble Print Gift Guide
Follow us on RSS, Instagram, Pinterest, Wanelo, 

——————–

Share on Facebook
11.26.14 in Found design by Dave
Share on Facebook