Objectified Film Poster Designed by Build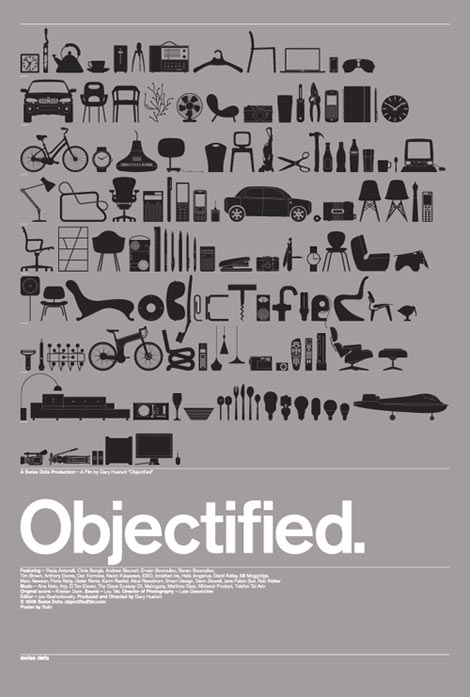 Objectified Movie poster 27″ x 39″, metallic silver and black, lithograph.
Beautiful poster design from Michael C. Place and his studiomates at Build for the upcoming Objectified documentary. The poster features drawings of dozens of objects from designers in the film and more. I like how the word "objectified" is subtly placed within the contents of the objects.  Clean, minimal and modern. I love it. Should be available in the shop soon.

Share on Facebook
Tagscontemporary, modern, posters
03.05.09 in Found design by Dave
Share on Facebook