1960s Brazilian book cover designs by Gian Calvi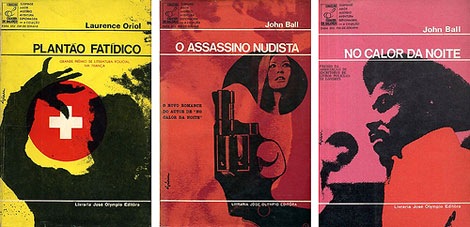 Plantão Fatídico é de c1967 -O Assassino Nudista c1968 – No Calor da Noite c1968.
Beautiful book covers by Brazilian designer/ illustrator Gian Calvi. Very similiar to the Penguin book covers of the same time period.
I'm very interested in Brazilian design from the 60s and 70s, so If anyone has any images or info please send it my way.
(via design ref's wonderful flickr set)
also worth checking:
Japanese book cover art from the 1960s

Share on Facebook
Tags1960s, book-covers, Books, brazil, graphic-design, modern, retro, vintage
07.31.08 in Found design by Dave
Share on Facebook