Born Modern: The Life and Design of Alvin Lustig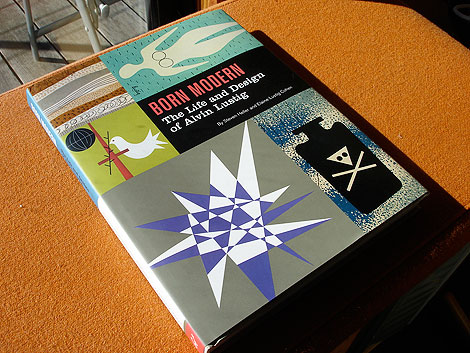 I'm so excited, I just got my hands on a copy of Born Modern: The Life and Design of Alvin Lustig. After several years in the making, the highly anticipated book by Steven Heller & Elaine Lustig Cohen (Alvin's wife) was finally released by Chronicle books last week. This is the first monograph devoted to this master of modern design, whose brief but prolific career had a profound and lasting influence on a generation of designers to come.
The book is broken into five key sections. The first explores his youth, early experiments with printing and design and his fellowship after high school with Frank Lloyd Wright at the famed Taliesin school. The next two sections focus on his work in graphic design, interiors as well as his forays into architecture and furniture. Included are photographs and scans of his remarkable book covers for New Directions in the mid-to-late 1940s and the elusive "Lustig Chair" created for Paramount Furniture in 1949. The final sections are reserved to his discuss his forward-thinking approach to design as an educator and author.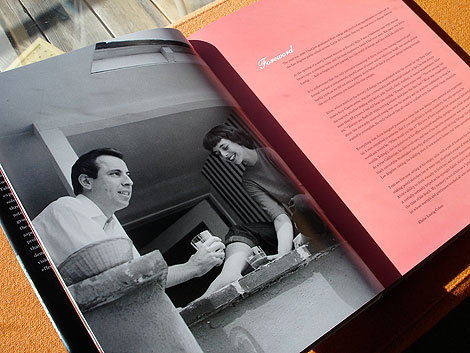 Alvin and Elaine, Los Angeles , 1949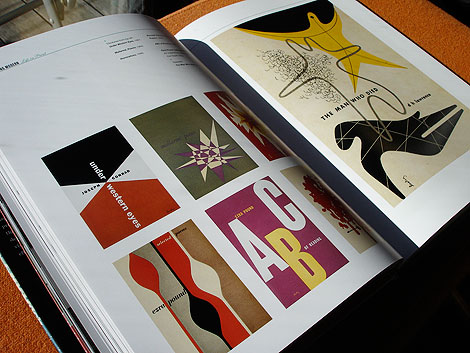 Various book covers 1945-1951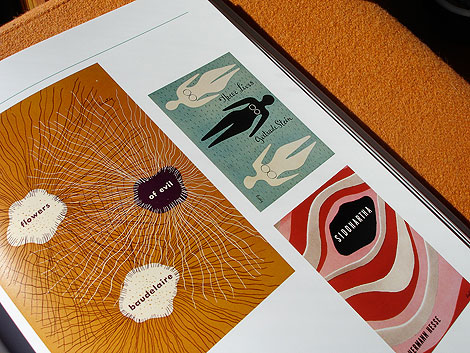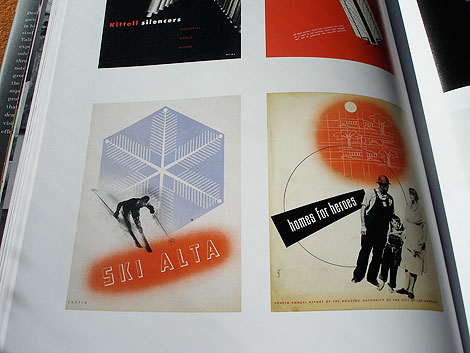 (L) Ski Alta, 1946 (R) Homes for Heroes, c.1944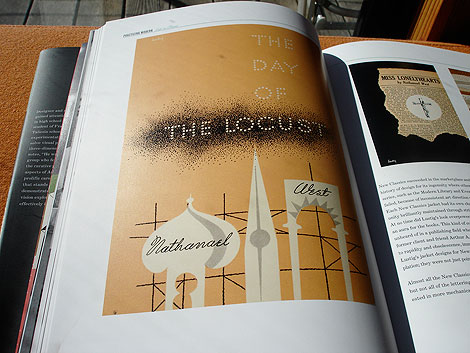 The Day of the Locust, 1949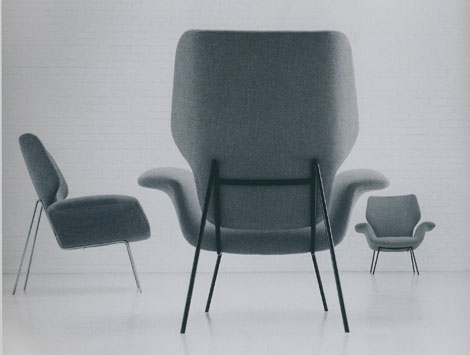 "The Lustig Chair" designed for Paramount Furniture, 1949
I highly recommend this book. Do yourself a favor and pick up a copy before the first run sells out. Don't sleep! Born Modern: is available for purchase at Amazon and Chronicle Books.
—–
We also recommend: The Alvin Lustig Archive and The Collected Writings of Alvin Lustig and
Enjoy this post?  Sign up for our tasty free grain edit RSS feed.
—–

Share on Facebook
Tags1940s, 1950s, Alvin-lustig, graphic-design, modern, USA
09.28.10 in Off Our Bookshelves by Dave
Share on Facebook