Human Empire / Andreas Samuelsson T shirt Giveaway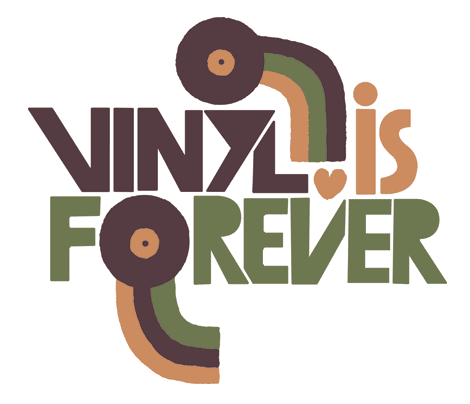 Human Empire – Vinyl is Forever T shirt
Soundscreen Design is a product design company inspired by music. They are curating, manufacturing and distributing a line of t-shirts, hoodies and tote bags featuring artists' iconic interpretations of the phrase "Vinyl is Forever". Inspired by iconic visual slogans such as "I (heart) NY" and "Virginia is for Lovers", and referencing music obsessives' everlasting love of vinyl records, the series will appeal to music, art and fashion fans alike. For avid music fans, vinyl has become both the format of preference as well as a badge of honor. The wearables are designed to be a badge they can wear proudly.
To celebrate the release of the Vinyl is Forever product line we've teamed up with Soundscreen Design for a special giveaway.
Two lucky grain edit readers will be taking home a Vinyl is Forever t shirt. We only have 1 of each shirt, so the first place winner will get first pick.
Option #1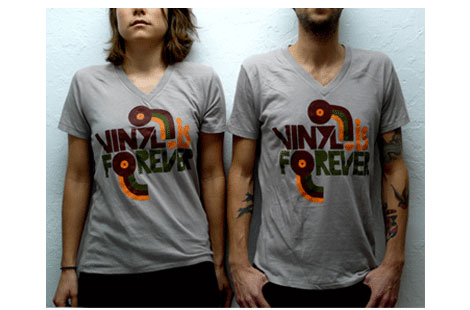 1 limited edition Vinyl is Forever t shirt designed by Human Empire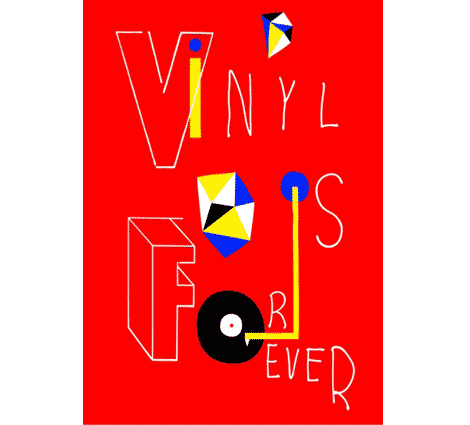 1 Limited edition Vinyl is Forever t shirt designed by Andreas Samuelsson

————————————————
Sounds great, but how do I enter?
————————————————
2 Ways to Win: Enter Twice to Increase Your Odds
You can enter by subscribing to the Grain Edit RSS Feed/ Email Updates or by following us on Twitter. ( Please read the details below)  You can also you use both methods of entry, giving you 2 entries into the giveaway and increasing your odds of winning.
————————————————
Enter by Subscribing to the Grain Edit RSS Feed or Email Updates:
First, Leave a message in the comments section of this post. Maybe tell us why you like records or which t shirt you prefer.
Next Subscribe to our free RSS Feed or Email updates (seen in the upper right corner of the website). If you already subscribe, you're all set, no need to subscribe again.
On Friday, May 29th, 2009 we will randomly select 1 winner.
**We will announce the winner on Friday, May 29th, 2009 in the GRAIN EDIT RSS FEED + EMAIL UPDATES. We will not be announcing the winner on the website, so you need to subscribe to either the RSS or Email updates to know if you won or not. **
Please note – For our last giveaway we had two readers that kept receiving the comments for the giveaway in their email box. Please make sure that you don't click "subscribe to comments" when leaving a comment. If you are concerned about this, consider entering the giveaway via our Twitter account (see below).
————————————————
Enter by Following us on Twitter
We will also select 1 winner from our Twitter Friends. Heres what you do:
1. Follow us on twitter @grainedit
2. Tweet the following message "@grainedit count me in #vinylisforever"
On Friday, May 29th, 2009 we will randomly select 1 winner from those twitter messages.
————————————————
From the two winners

From our two winners (One from the comments of this post and the other from the twitter direct messages), we will randomly pull our 1st and 2nd place winners. 1st place gets 1st pick of the two shirts.
————————————————
We'd like to thank Soundscreen Design for sponsoring this giveaway. Please consider signing up for their email newsletter to keep up with all the latest product releases and giveaways.

Share on Facebook
05.18.09 in Contests and giveaways by Dave
Share on Facebook