Bracket Vol 2
The second issue of Bracket magazine is now available. This latest issue features 16 visionaries who have pursued their hunger to create change in the world. Included are interviews with Seth Godin, John Maeda, Kate Bingaman Burt, eBoy, Underware and others. Pickup a copy online or select shops in Singapore, New York and Berlin.
——————–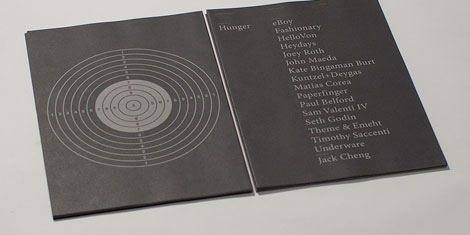 Also worth viewing:
Kate Bingaman-Burt Interview
Ken Leung Interview
Timbuktu Magazine

Not signed up for the Grain Edit RSS Feed yet? Give it a try. Its free and yummy.
——————–

Share on Facebook
05.23.11 in Uncategorized by Dave
Share on Facebook