Darling Clementine Design & Illustration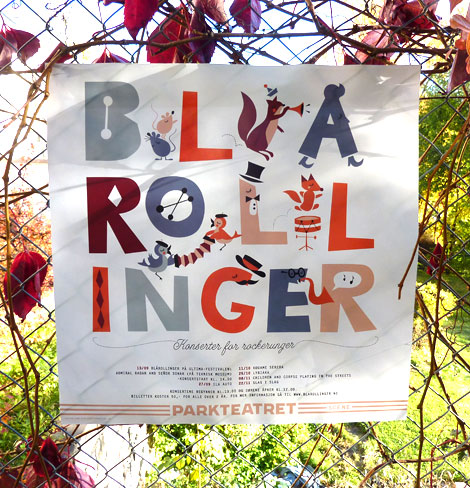 Play that saxophone letter E!
Norway's Darling Clementine designed this jazzy poster for Blårollinger, a concert series for children and adults in Oslo. I am in awe of all the little creatures and singing and playing instruments; they fit so well with the large type, which have also been personified to have fun! I also really dig the color scheme, with its warm and cool complements…very appropriate for the season and weather.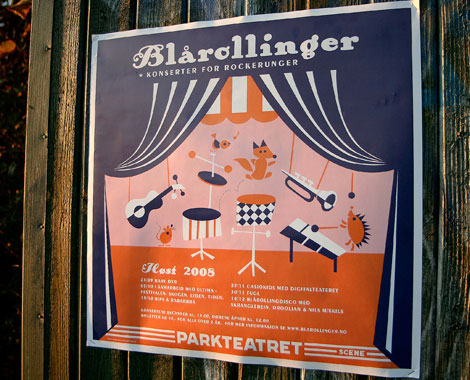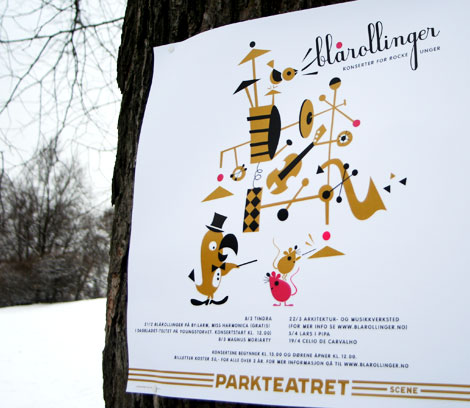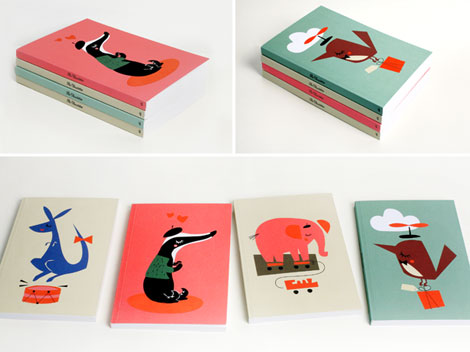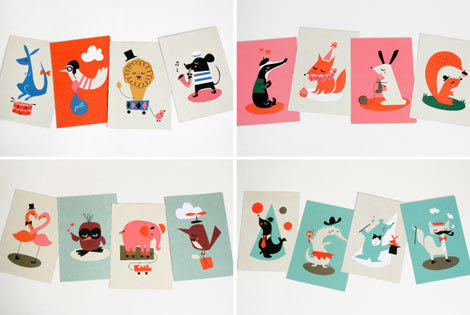 Ingrid Reithaug & Tonje Holand are the dynamic duo behind Darling Clementine. In addition to graphic design and illustration, these ladies make awesome stationary! See more of their work on their website, and be sure to pick up a notebook and tote bag for me at their shop.
——————–
Also worth checking: Maria Rhem – Katzchen im Zoo.
Not signed up for the Grain Edit RSS Feed yet? Give it a try. Its free and yummy.
——————–

Share on Facebook
Tagscontemporary, Illustration, Norway
10.28.09 in Found design by Grace Danico
Share on Facebook