Recently Received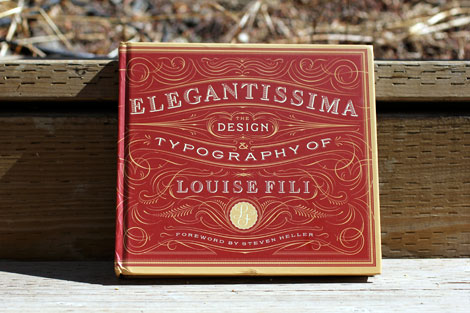 Here's the latest batch of books to hit our shelves. This week includes picks from Princeton Architectural Press and Chronicle Books.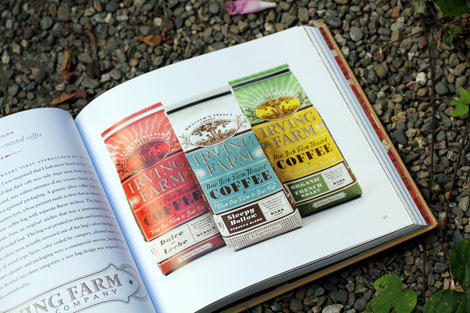 Elegantissima: The Design and Typography of Louise Fili
Foreword by Steven Heller
Published by Princeton Architectural Press
256 pages / 9″x8.1″
Louise Fili has been an inspiration for designers around the world since the 1980s, when she raised the bar on book cover design, creating close to two thousand jackets as art director for Pantheon Books. In 1989 Fili founded her own graphic design studio, Louise Fili Ltd, and branched out into the fields of restaurant and food packaging design. Her lavish and elegant typography, often hand drawn, helps advertise and market such well-known brands as Sarabeth's, Bella Cucina, Jean-Georges, and Good Housekeeping, among many others. Known for her intense attention to detail, her fresh reinterpretation of vintage sources, and her passion for all things Italian, Fili has won numerous awards.
Elegantissima, the first monograph on her work, covers the breadth of her nearly forty-year design career. Featuring case studies showing sketches, references, inspiration, and design process, it's a must-have for graphic design students and professionals, as well as anyone interested in advertising, food, restaurants, Italy, and books.
Pick up a copy at Amazon, PA Press or your local book store.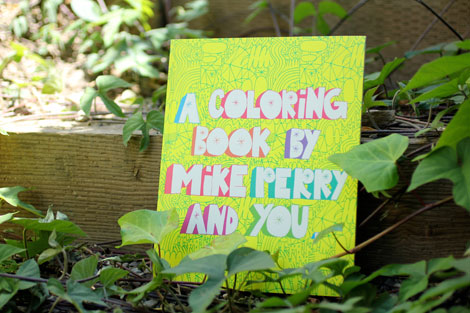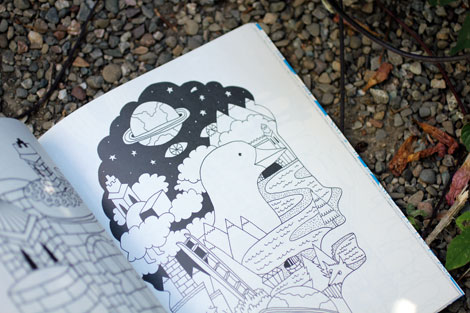 A Coloring Book by Mike Perry and You
Published by Chronicle Books
8″x10″ / 32 pages
Pre-order a copy at Amazon or Chronicle Books.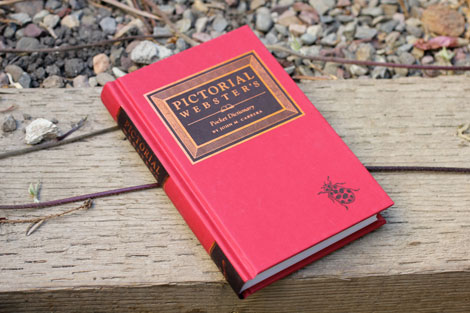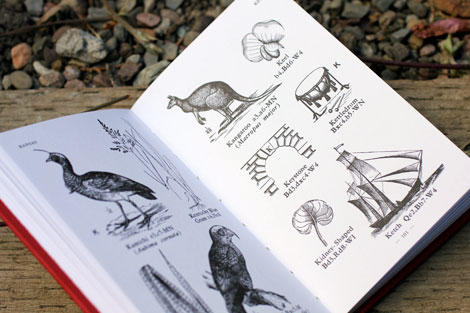 Pictorial Webster's Pocket Dictionary
By John Carrera / Published by Chronicle Books
3.5″x5.5″ / 208 pages
Now a selection of over 200 gorgeous engravings that once graced the pages of 19th-century Webster's dictionaries are gathered in this tiny treasure trove of visual wonders. This compact, portable reference is perfect for stuffing in the stockings of scholars, designers, and anyone with a taste for the antique.
Pick up a copy Amazon, Chronicle Books or local book store.
—–
Also worth viewing:
Recently Received Early August
Born Modern: Alvin Lustig
Saul Bass: Henri's Walk to Paris Reissue
Not signed up for the Grain Edit RSS Feed yet? Give it a try. Its free and yummy.

Share on Facebook
TagsBooks
09.04.12 in Off Our Bookshelves by Dave
Share on Facebook