Philips-Twen Book: Realism is the Score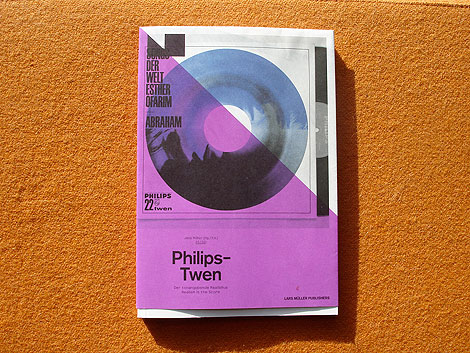 Philips-Twen: Realism is the Score – Edited by Jens Muller
Just got my hands on a few of the Lars Muller A5 titles and they don't disappoint. I'll try to get photos of all three titles up on grain edit within the next week or so. Unfortunately these titles are unavailable in the U.S right now, but should be available soon. Amazon has a release date of October 1st.
First up is Philips-Twen: Realism is the Score. Between 1961 and 1968, the magazine Twen produced a series of LP recordings in collaboration with the Philips record label. This book illustrates all 70 sleeves from this LP Series and includes an interview with jazz legend Klaus Doldinger, whose first three records appeared on Philips -Twen. The roster of artists/designers who contributed work for the cover art is quite impressive. Willy Fleckhaus who served as the art director for the Philps-Twen series used work by Karl Gerstner, Max Bill, Heinz Edelmann, Michael Engelmann and others to guide the look of the series.
If your interested in the book, you might want to consider pre-ordering it from amazon. I have a feeling the first batch to hit U.S. soil will sell out fast.
For more info check out the Lars Muller website.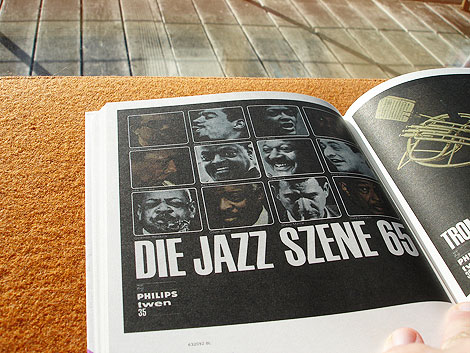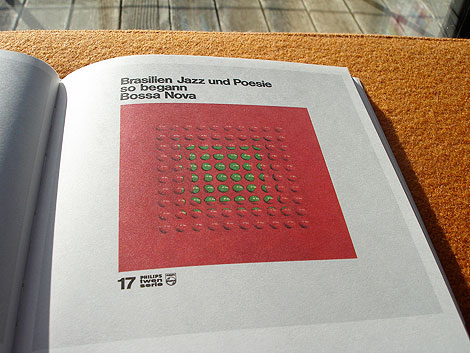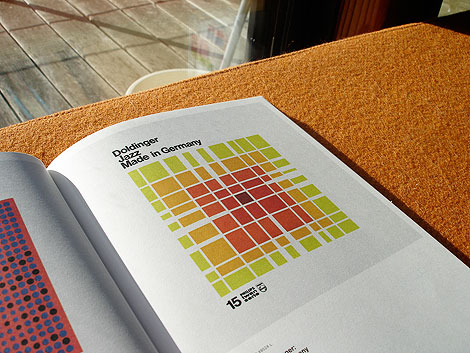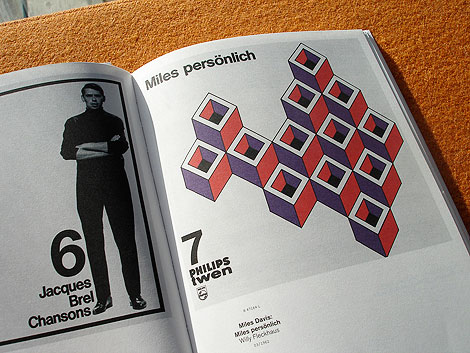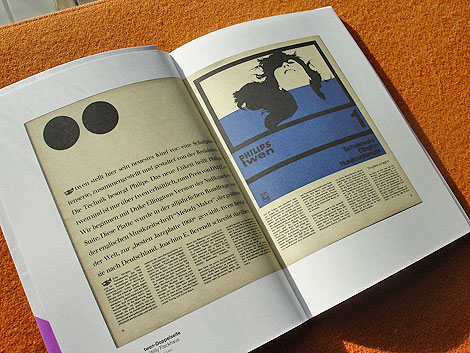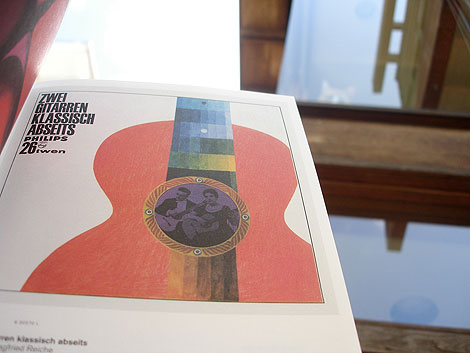 ——————–
Also worth checking: Corporate Diversity: Swiss Graphic Design by Geigy.
Not signed up for the Grain Edit RSS Feed yet? Give it a try. Its free and yummy.
——————–

Share on Facebook
Tags1960s, Books, Design, graphic-design, Illustration, vintage
09.15.09 in Off Our Bookshelves by Dave
Share on Facebook