Recently Received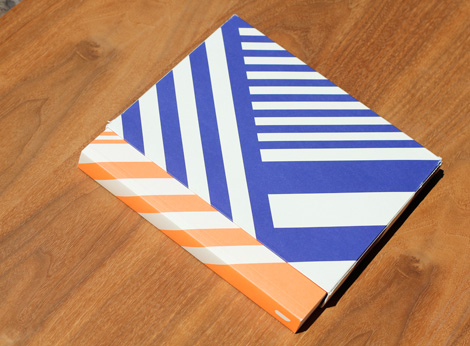 Supernew Supergraphics by Unit Editions
This week we're excited to feature titles from Chronicle Books, Nobrow, Flying Eye Books and Occasional Papers. See all the books after the jump.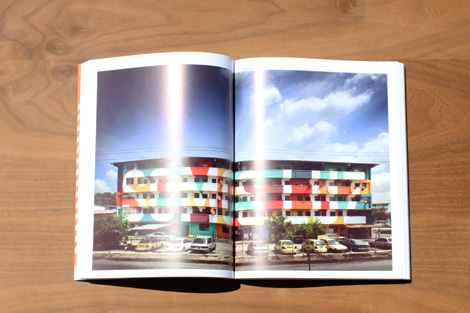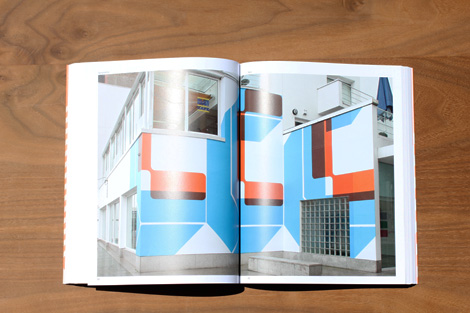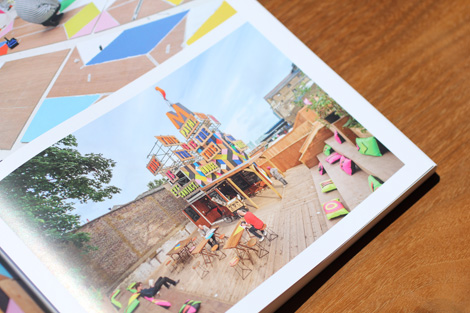 Supernew Supergraphics
Edited by: Tony Brook, Adrian Shaughnessy and Sarah Schrauwen  / Design by Spin / Published by Unit Editions
320 Pages / Softcover with slipcase
Supernew Supergraphics is a collection of the best architectural, environmental and interior graphic design. This all-new book shows how the current generation of designers and architects are blasting typography and graphic forms across walls – even landscapes. It shows how they are distorting space and warping entire buildings with colour, typographic messages and abstract shapes.
Available at Unit Editions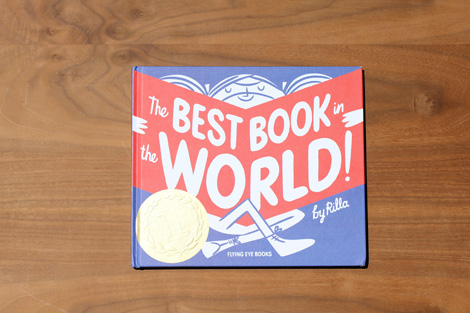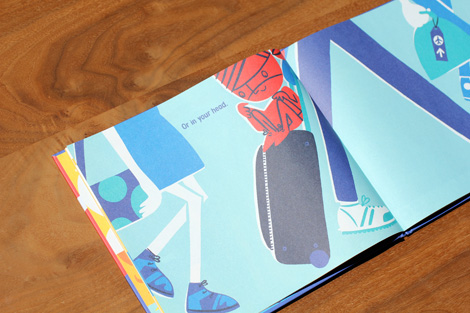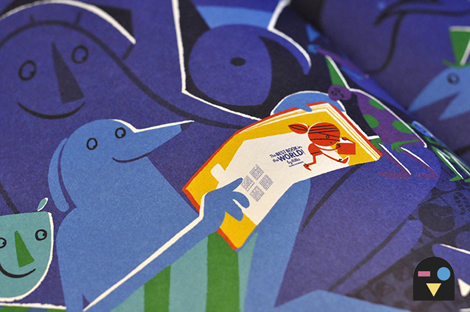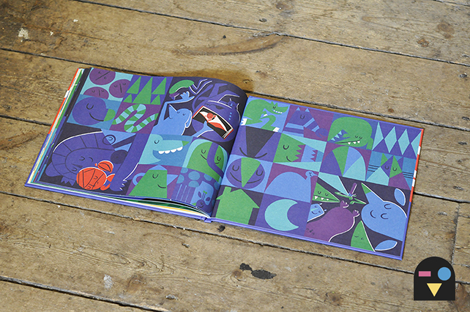 The Best Book in the World
By Rilla Alexander / Published by Flying Eye Books
If you found the best book in the world, would you stop reading? Could you stop reading? If you had homework to do, or dinner to get through, could you put the book down? On a train to the zoo or on a flight to Kalamazoo, would that break the spell? If in a forest you walked, while scary monsters stalked… would that be enough? If every animal in the land were to be led by a big band, in a grand parade in your honour made… would you put the book down?
Join Rilla Alexander for an unforgettable and magical tale that encourages children to read.
Available at Amazon, Flying Eye Books and your local book shop.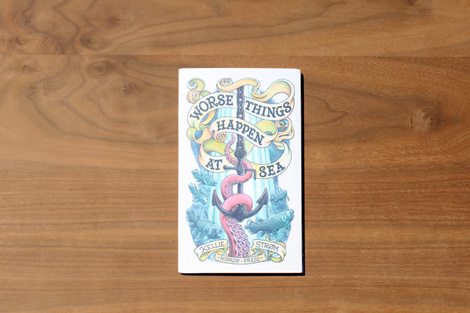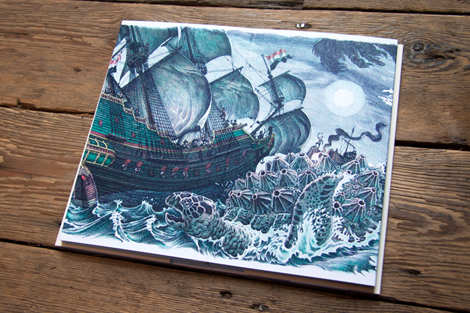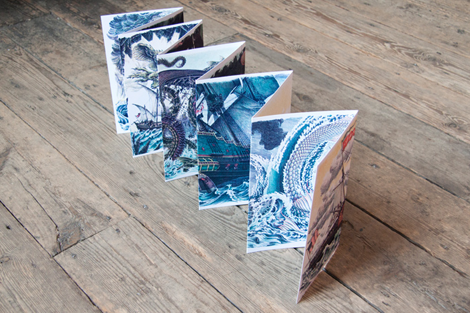 Worse Things Happen at Sea
By Kellie Strom / Published by Nobrow
20 pages / 5.6″x9.1″
Inspired by tales of mythical sea creatures and the tall stories of doomed voyages passed down from sailor to son, Strøm brings us a rich tapestry of wonderment. Historical ships are attacked, enveloped and engorged by monstrous creatures surfacing from the deepest depths of the darkest oceans. Covering 20 panels each measuring 13.8cm x 23.5cm the image unfolds in front of you like a foreboding fable from the cracked lips of an old sea captain.
Taking over two years to create, the faux engraved colour separation style used for this project has been a departure from his two previous picture books, both illustrated with full colour acrylic paintings. In both techniques Strøm wrestled with creating detailed immersive worlds while also trying to preserve some of the immediacy of the original physical art.
Available at Amazon, Nobrow and your local book shop.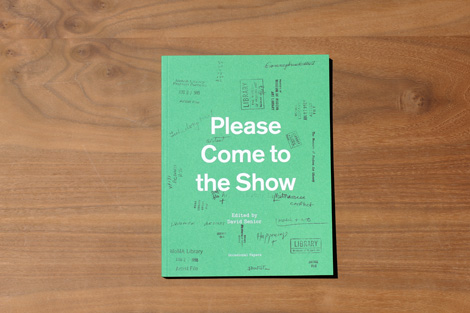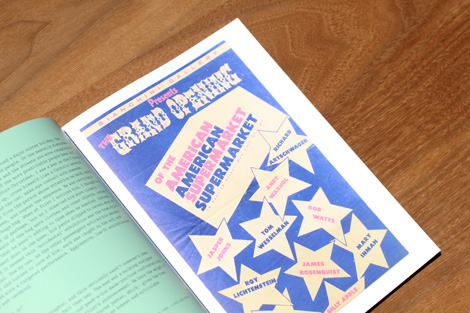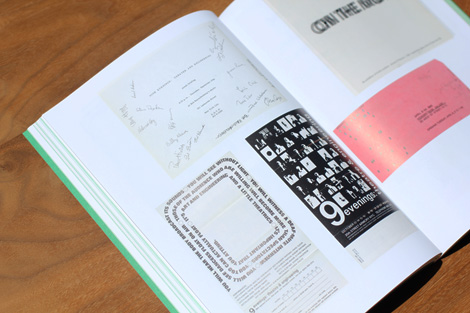 Please Come to the Show
Edited by David Senior / Published by Occasional Papers
160 pages
David Senior, bibliographer at the Museum of Modern Art Library in New York, selected a wide range of exhibition-related ephemera – invitations, flyers and posters from the 1960s to the present – and presents them here as an historically overlooked but integral aspect of exhibitions. Often the first point of contact between the audience and artist, such items form part of an essential lexicon for graphic designers, curators, art historians and anyone interested in the event-based nature of showing art. Filled with full-colour reproductions of numerous examples from the MoMA collection, the book includes new essays by Gustavo Grandal Montero, Will Holder, Antony Hudek, Angie Keefer, Clive Phillpot, David Senior and Suzanne Stanton.
Available at Occasional Papers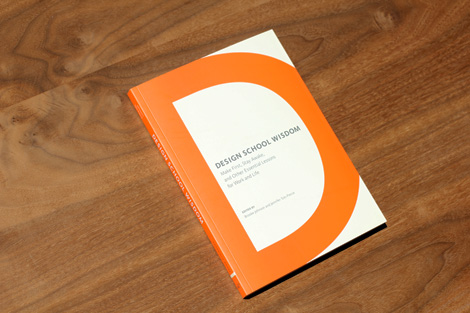 Design School Wisdom: Make First, Stay Awake, and Other Essential Lessons for Work and Life
Edited by Brooke Johnson and Jennifer Tolo Pierce / Published by Chronicle Books
128 pages / 7 1/4″ x 10″
This treasure trove of pithy aphorisms, longer-form essays, and first-person interviews compiles years of design school education into one comprehensive yet compact book. Here are lessons in life and work, learned both in the classroom and on the job, from design teachers, students, and gurus, covering everything from practical know-how to big-picture brilliance.
Available at Amazon, Chronicle Books and your local book shop.
Disclosure: Some of the links in the post above are "affiliate links." This means if you click on the link and purchase the item, we will receive an affiliate commission. Regardless, we only recommend products or services we use personally and believe will add value to our readers.
——————–
Also worth viewing…
2013 Book Gift Guide
Recently Received Books: April
Recently Received Books: May
Follow us on RSS, Instagram, Pinterest, Wanelo, Luvocracy

Share on Facebook
07.16.14 in Off Our Bookshelves by Dave
Share on Facebook