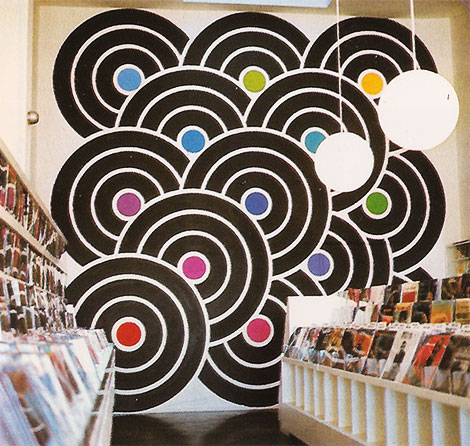 "The Gap Records and Tapes, San Francisco."
Graphic Design San Francisco is a book that was published in the late '70s by the Institute for Graphic Design (which would later become AIGA SF) and Chronicle Books. For the first in a series of posts about the works of San Francisco Bay Area designers and firms, as their portfolios stood on the brink of the '80s, I present to you Harry Murphy + Friends.
"The Philosophy of Harry Murphy + Friends is to maintain design work of consistently high quality, while producing a large volume of projects involving an exceptionally wide range of related disciplines, frequently with rigorous deadlines.
Since locating in the San Francisco area in 1966, Harry Murphy + Friends has won over 700 national and international design awards for architectural graphics, space design, environmental art, corporate identity, print graphics, and packaging."

Share on Facebook