Sponsor // Webydo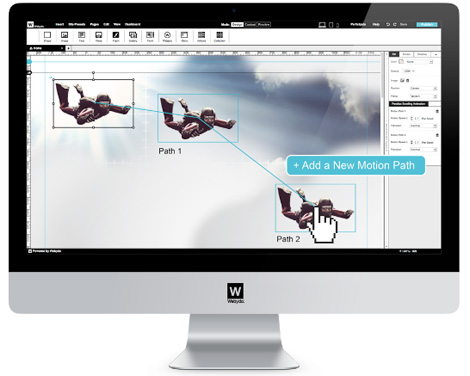 Webydo is a cloud-based, online website design platform that enables designers to create, manage and publish their client's websites completely code-free. Led by a global community of 93,000 designers and a recent round of funding ,Webydo has seen rapid growth and now hosts over 1 billion websites. Using Webydo's full B2B solution, designers enjoy complete control – designing, managing, and hosting advanced pixel-perfect websites for their clients with e-commerce, a friendly built-in CMS, SEO management tools, and even a client billing system.
A recent addition to the feature list is the parallax scrolling animator. Currently in beta, parallax allows background, middle ground, and foreground elements on a web page to move at a separate rate from one another, which when done properly, creates a 3D effect as the end user scrolls down the page. To see the fetaure in action check out illustrator and desoigner Sarot Evrani's Game of Thrones tribute site.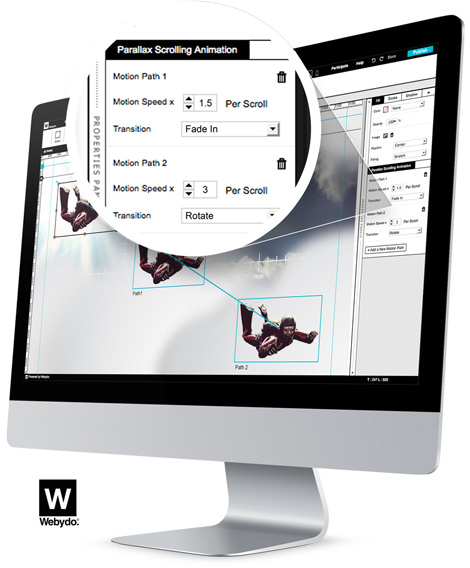 Webydo's parallax scrolling animator is still in closed beta, but you can request an invite here.
——————–
This article is presented by Webydo's community of professional designers.
Interested in sponsoring grain edit? Visit our sponsorship page for more info.
——————–
Also worth viewing:
Respublika Font
Infographics
Verb Font
Follow us on RSS, Instagram, Pinterest, Wanelo, Luvocracy
——————–

Share on Facebook
Share on Facebook