Booty Juggler Pirate Game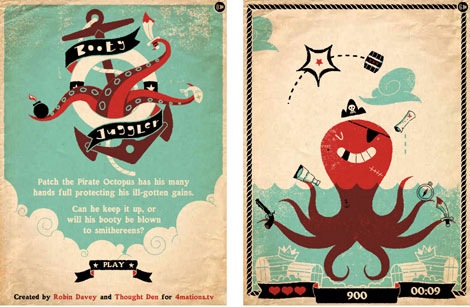 We're rolling with the Pirate theme. First Office's design for 826 Valencia's new store and now Booty Juggler, a fun new game designed/animated by Robin Davey and built by Ben Templeton of Thought Den. The look of the game was inspired by vintage poster and animation design, the nautical tattoos of Sailor Jerry, and scruffy screenprinted goodness.
Give it a toss here.
.

Share on Facebook
TagsAdd new tag, games, Illustration, UK
10.20.08 in Found design by Dave
Share on Facebook