Andy J. Miller: Design & Illustration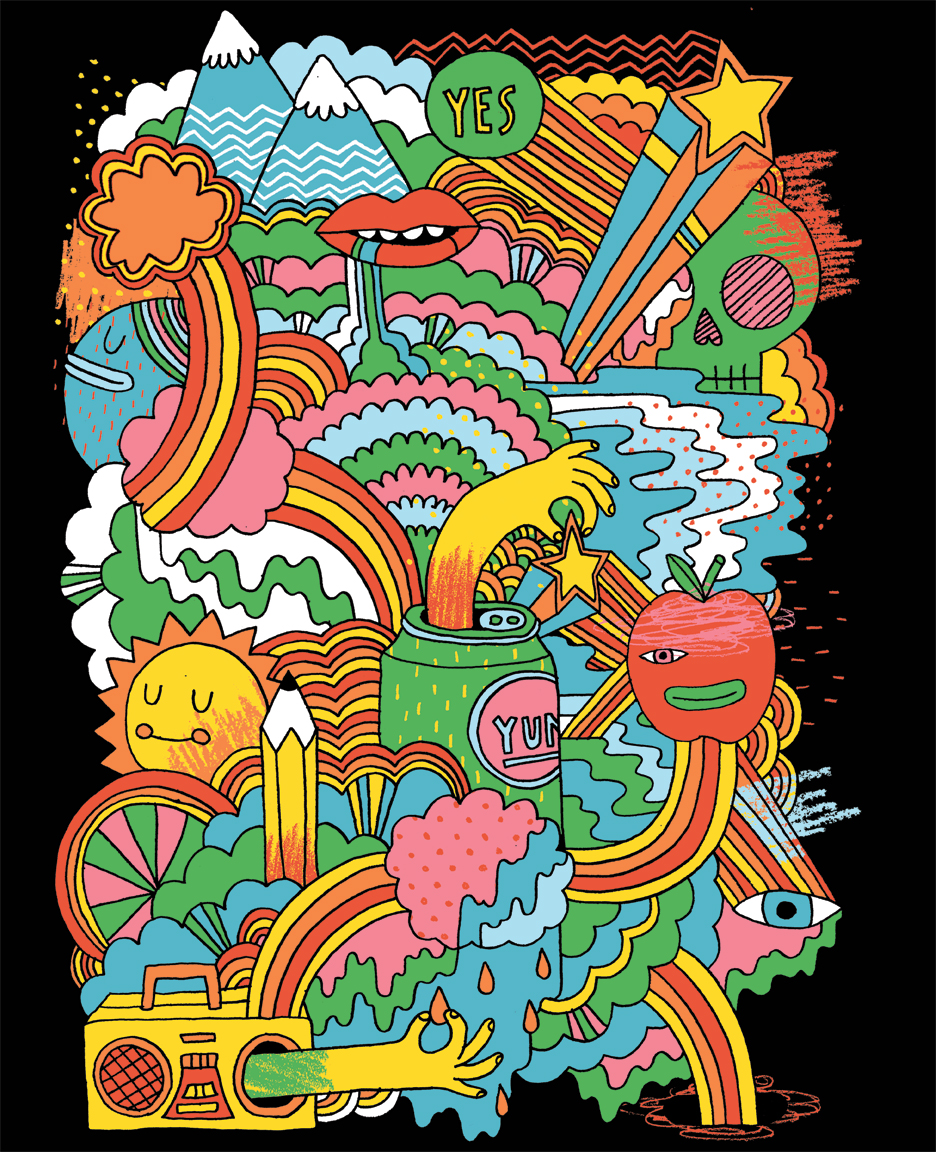 YES! I am really digging this fun and colorful design by Andy J. Miller of Koma Design. Created for Palmercash T-shirts, this design reminds me of one of my favorite animation shorts from Sesame Street featuring an out of this world pinball machine. Miller's composition is dense, but it's constantly keeping the eye moving. Every shape and figure melds and trickles it way into another someplace else, creating an overwhelmingly pleasing pattern.  His candy coated color scheme is pretty yummy too!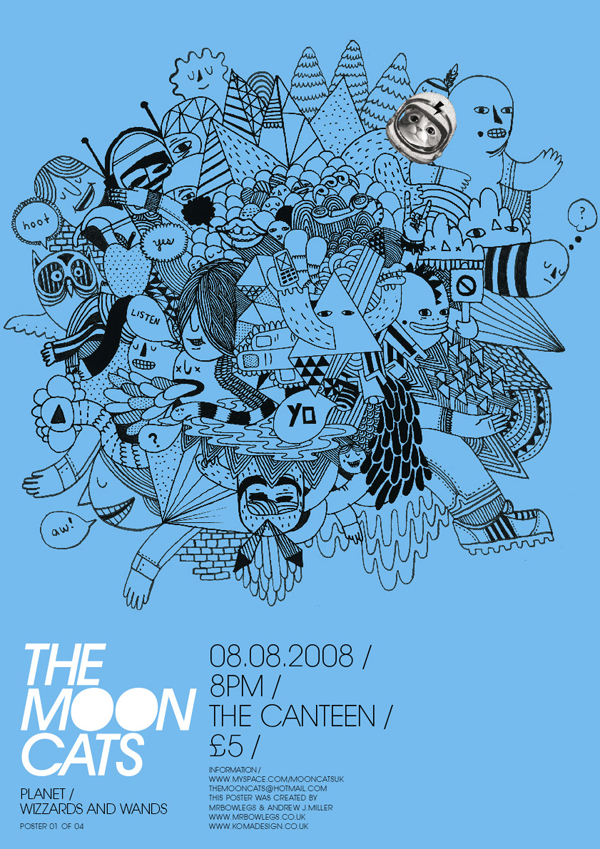 This particular poster, created with Jeffrey Bowman for The Moon Cats, is pretty spectacular as well. I'm a sucker for fine line work and patterns, and this definitely hits the spot! Like the previous design, this one is finely clustered with so many more intricate details. Collectively, Miller and Bowman make up the illustration house, The Wizard's Hat.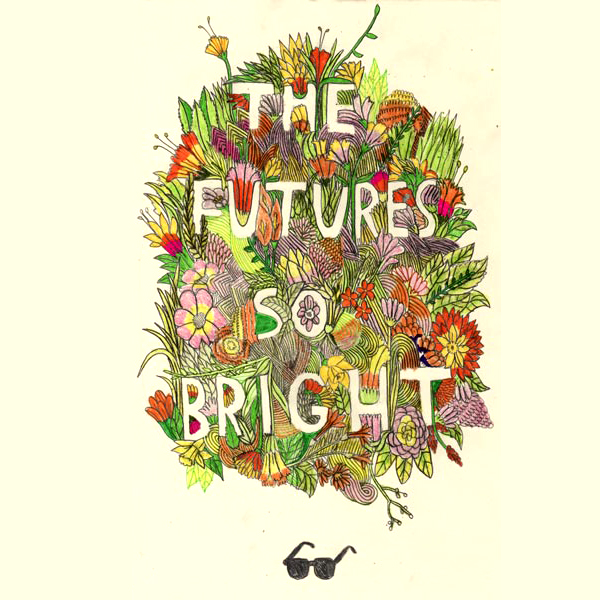 It's true! The future's so bright for Mr. Andy J. Miller. Definitely check out more of his work at his website and be sure to follow him on Twitter too!

Share on Facebook
TagsART, contemporary, Illustation, UK
03.24.09 in Found design by Grace Danico
Share on Facebook