Insound 20: Small Stakes Posters, T shirts and Hoodies
Online indie music store Insound announced the release of the Insound 20 project today. The project features limited edition t-shirts, Sweatshirts and posters designed by Jason Munn of The Small Stakes for 20 of Insound's favorite bands. Only 1000 t-shirts / sweatshirts and 200 posters of each design will be printed.
The band's featured in the Insound 20 are: Beirut, Black Heart Procession, Built to Spill, Calexico, Clap Your Hands Say Yeah, Death Cab for Cutie, Department of Eagles, Grizzly Bear, Jose Gonzalez, Magnolia Electric Co., New Pornographers, Okkervil River, Peter Bjorn & John, She & Him, Spoon, The Constantines, The Decemberists, The Hold Steady, The National, and The Thermals.
There is an additonal design being sold that includes the names of all the bands in the Insound 20 program. 100% of the profits from the sale of this shirt and poster will go to benefit nonprofit literacy organization 826 NYC.
You can purchase the goods here.
Behind the Insound 20 Designs with Jason Munn
—————————-
In the images below the old diet coke wolf (Jason) shares with grain edit readers a few of the sketches that led to finished Insound 20 posters as well as the Insound 20 logo.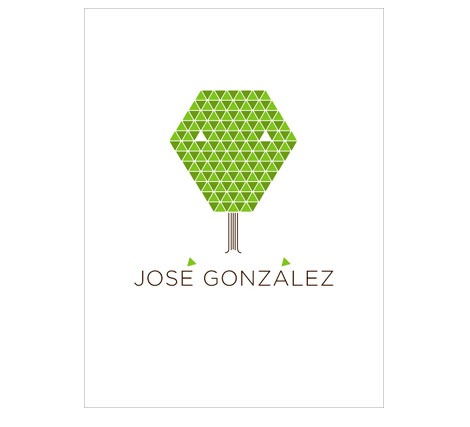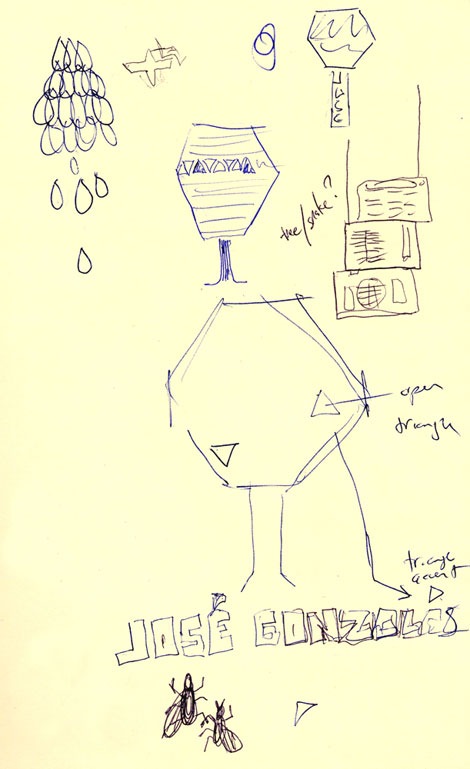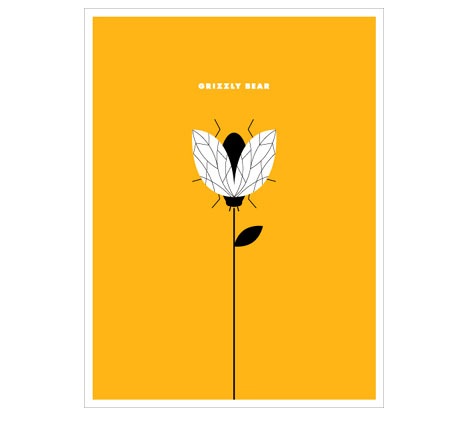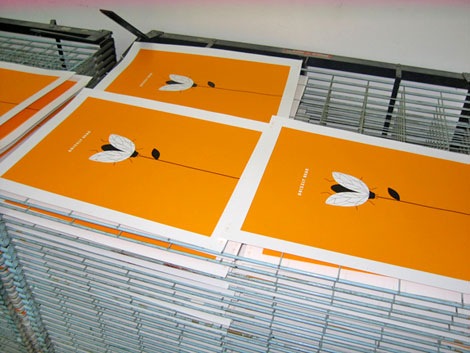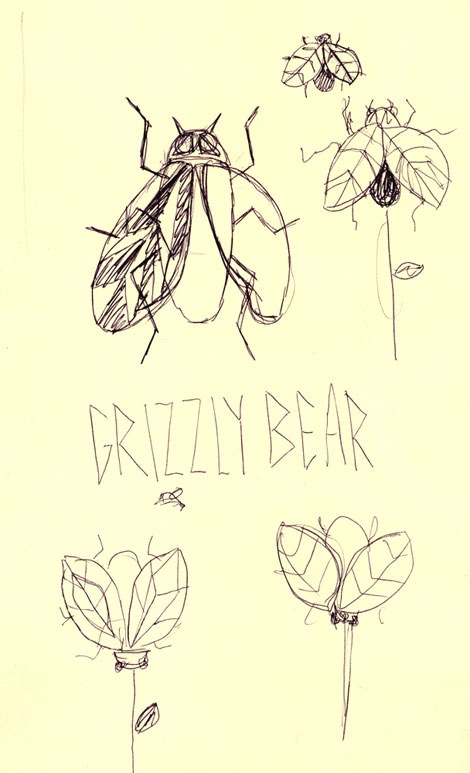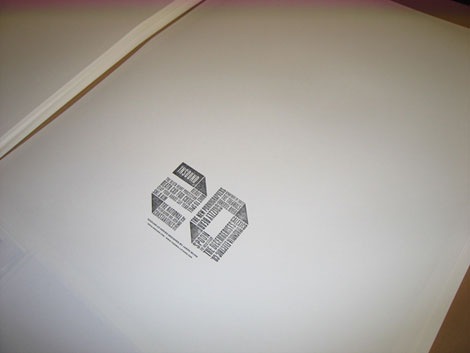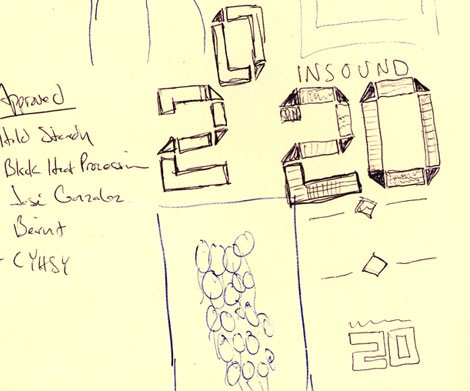 Related posts worth checking:
Jason Munn/ Small Stakes interview
Chronicle Books tote bag designed by the Small Stakes

Share on Facebook
Tagscontemporary, gig-posters, graphic-design, posters, small stakes, t-shirts
07.16.08 in Found design by Dave
Share on Facebook