Jonathan Bennett : design and comics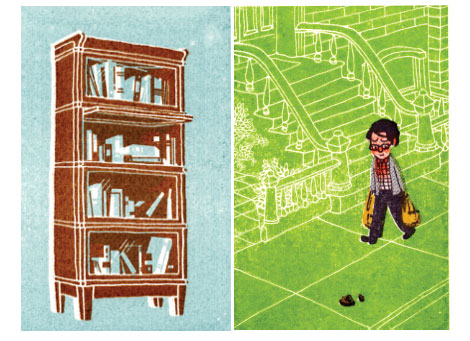 I love when people send me packages, especially when they contain cool design work. Comic artist and designer Jonathan Bennett recently sent me a fat package of goodies including not one, but TWO Gocco prints! In addition, he included several magazines that feature his cartoons. I enjoyed his work, I just wish he had a website so I could see more.
MOME Winter 2006 features one of Jon's cartoons. You can pick up a copy at Fantagraphics Books.

Share on Facebook
TagsART, comics, gocco, Illustration, prints, silkscreen
01.18.08 in Off Our Bookshelves by Dave
Share on Facebook