Posters Discovered in Notting Hill Gate Tube Station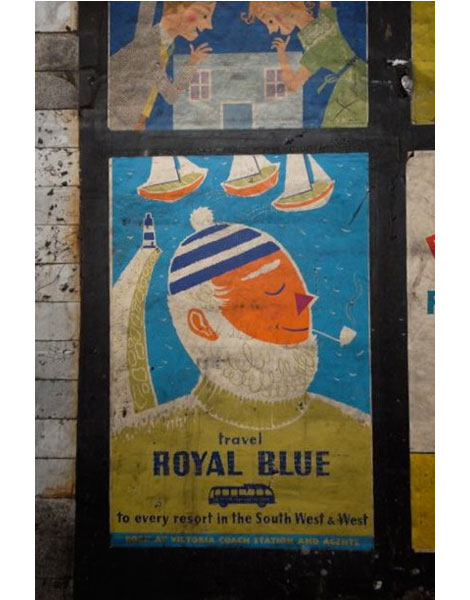 Original Royal Blue Coach Services poster illustrated by Daphne Padden
Recent renovations at the Notting Hill gate tube station have uncovered these mid-century posters. The posters were located in a non-public area and date from c1956 – 1959 when the station's lifts were removed and replaced by escalators. Mike Ashworth, who is the 'Design and Heritage Manager' for London Underground, has more images at his Flickr account.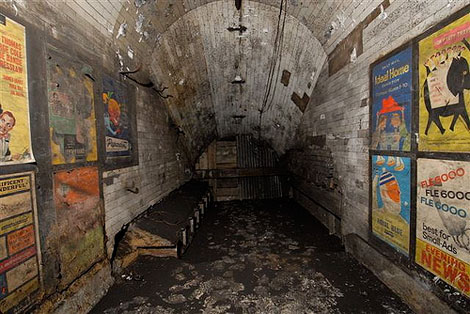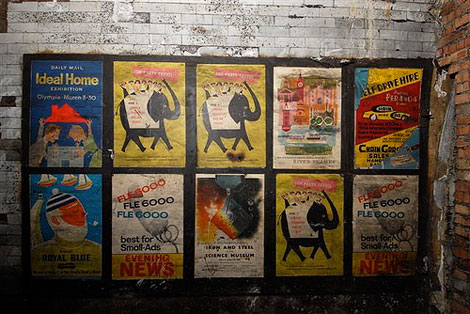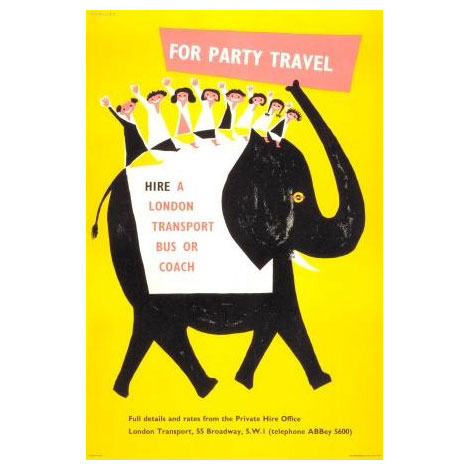 'Elephant' poster designed by Victor Galbraith for London transport (image via Quad Royal)
(photos via the London Underground)
Many Thanks to @ScouseOggy & Christina of Random Found Objects for sending this our way.

——————–
Also worth checking: Daphne Padden Posters,  British Railways Memorabilia, Tom Eckersley
Not signed up for the Grain Edit RSS Feed yet? Give it a try. Its free and yummy.
——————–

Share on Facebook
TagsIllustration, posters, UK, vintage
06.09.10 in Seen Elsewhere by Dave
Share on Facebook