Gerd Arntz Memory Game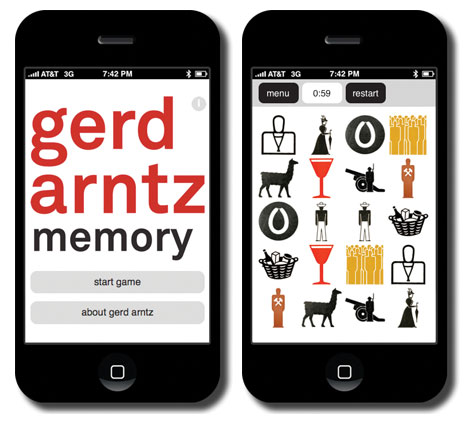 I just downloaded the Gerd Arntz memory app and I'm giving it a test spin. The game contains 250 from the more than 4,000 pictograms Gerd Arntz drew between 1928 and 1965, and were scanned from the original prints in the Arntz archive of the Municipal Museum The Hague.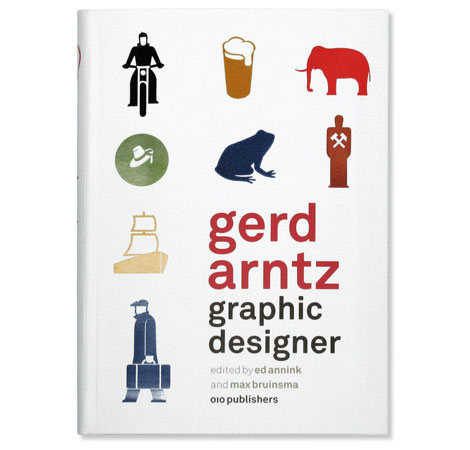 If you like Arntz's pictogram work, I recommend picking up Dutch publisher 010's recent release, Gerd Arntz Graphic Designer.
Here's a brief introduction from the 010 website:
"As a politically engaged graphic artist and designer Gerd Arntz (1900-1988) portrayed the world in wood and linoleum cuts. During the 1920s, he conveyed his vision on social wrongs and the rise of Nazism in Germany in his prints. He did this in such a simple, direct style that anyone – regardless of their education and nationality – was able to understand his images."
More on Gerd Arntz here.
——————–
Also worth viewing:
Handbook of Pictorial Symbols
Icographic Journal: Isotypes& Pictograms
Herbert Kapitzki

Not signed up for the Grain Edit RSS Feed yet? Give it a try. Its free and yummy.
——————–

Share on Facebook
Tagsgames, netherlands, pictograms
02.28.11 in Found design by Dave
Share on Facebook