Quality Goods Inc – Drive Less Walk More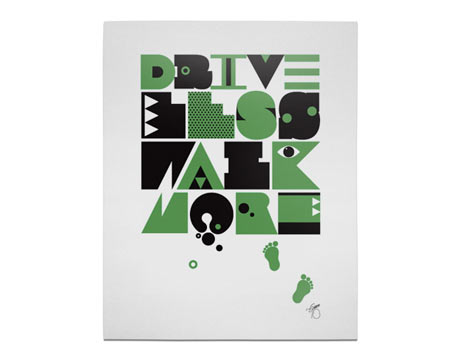 Drive Less Walk More by Brian Michael Gossett

Lots of fun work over at Quality Goods inc. The online shop features work from George Katz, Stephen Kelleher, Justin Blyth, Evan Di Leo, Bran Dougherty-Johnson and Brian Michael Gossett. These guys have some serious middle name action going on.

First up in the shop is Drive Less Walk More, which is a series of posters to promote a greener lifestyle by walking or biking instead of using a gas guzzling vehicle. All of the posters in the series are 2 color 20″ x 26″ silkscreen on 120lb stock. Each design is limited to 50 hand-signed prints. Proceeds from each sale will go towards non-profit organizations of each artists choice.
You can pick up some of the "goods" here.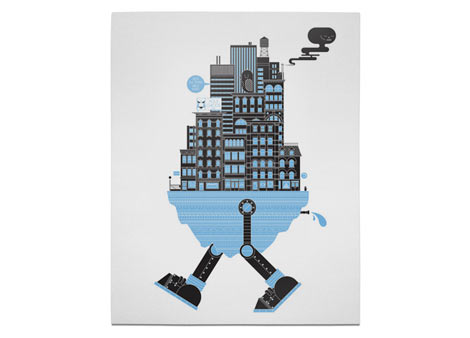 Not signed up for the Grain Edit RSS yet? Give it a try. Its free and yummy.

Share on Facebook
Tagscontemporary, graphic-design, Illustration, posters, USA
03.03.09 in Found design by Dave
Share on Facebook