Recently Received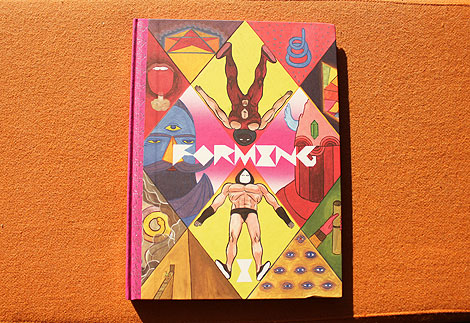 Forming Vol.1 featuring the illustration work of Jesse Moynihan
Fresh from the mailman, here's the latest titles to hit our shelves.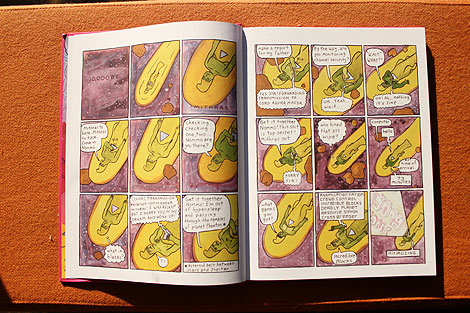 Forming Vol.1 featuring the illustration work of Jesse Moynihan
Details:
Pages: 112 pp | First edition print run: 3,000
Published by Nobrow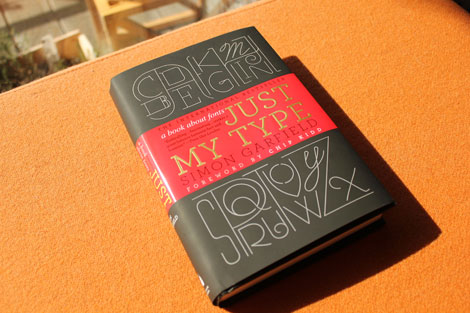 Just My Type by Simon Garfield
Typefaces are now 560 years old, but we barely knew their names until about twenty years ago when the pull-down font menus on our first computers made us all the gods of type. Beginning in the early days of Gutenberg and ending with the most adventurous digital fonts, Simon Garfield explores the rich history and subtle powers of type. He goes on to investigate a range of modern mysteries, including how Helvetica took over the world, what inspires the seeming ubiquitous use of Trajan on bad movie posters, and exactly why the all-type cover of Men are from Mars, Women are from Venus was so effective.
Details:
356 pages/ 9.25″ x 6.25″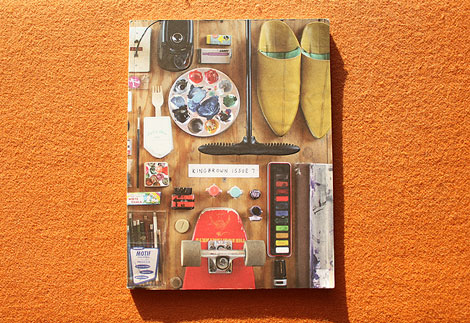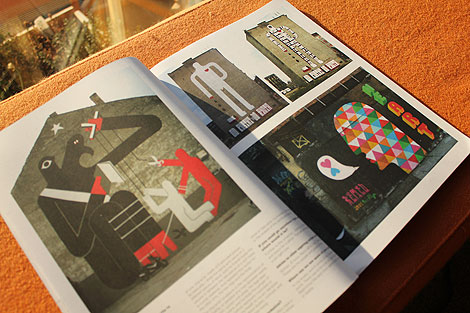 Kingbrown Magazine Issue #7
Featuring:
Geoff McFetridge (cover), Remed, Miss Van, Chali 2na,
Aryz, Stacey Rozich, How & Nosm, Kid Zoom, Fabio Bitão, RichT (brown bag), Beastman & more.
Details:
104 pages / 216 x 285mm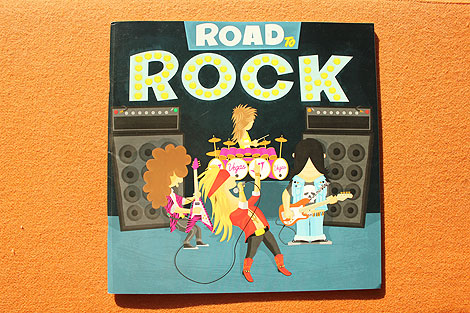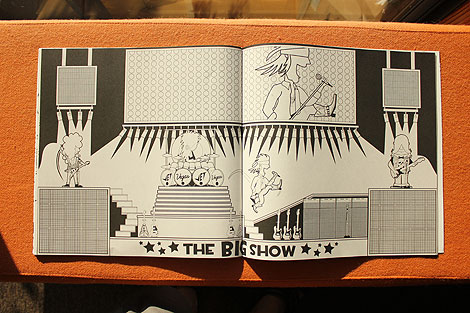 Road to Rock is a children's coloring book, documenting the story of fictional 80's hair metal band, Jet Vegas. Features illustrations by Hero Design.
Details:
52 pages / 12″ x 12″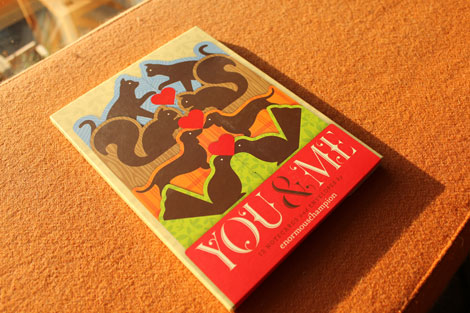 Details:
6-1/2 x 8-1/2 in; 12 die-cut notecards (4 designs repeating 3 times), 12 envelopes, sticker sheet pp; Illustrations by enormouschampion
————
Also worth viewing…
Recently Received 07.28
Drawn in by Julia Rothman
Publicity & Graphic Design in the Chemical Industry

Like what you see?
Sign up for our Grain Edit RSS feed. It's free an yummy!

Share on Facebook
TagsBooks, contemporary
09.19.11 in Off Our Bookshelves by Dave
Share on Facebook