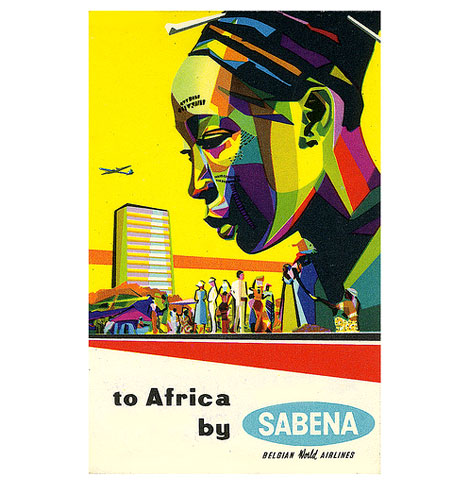 Sabena label from the late 1950s/ early 1960s
Wow, amazing luggage label from Belgian airlines Sabena. This label is promoting travel to Africa. Look at those colors! I love how the illustrator portrays the faceted shades of the girl's face in bold "Fauvist" hues.
This is part of Art of the Luggage label's amazing collection of luggage labels on flickr. Please check them out. They were nice enough to add the label to grain edit's mid century modern sticker, label and stamp club as well.
Be sure to check these luggage labels we've posted in the past.
Modern Swiss label
Portuguese modern label

Share on Facebook
04.28.08 | Dave | Found design |
3 comments
Share on Facebook