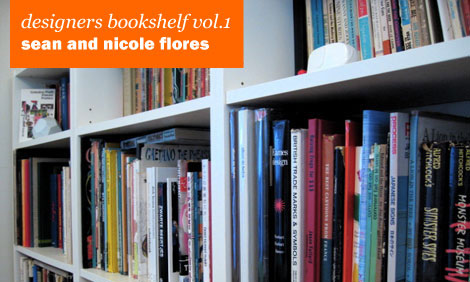 When grainedit asked us to show our book collection for their blog, we were pretty excited. Getting it done, however, was half the battle. Not that we were lazy, okay, we were a little lazy, but the hard part was figuring out what stuff we liked the most.
It's not that easy, here's how it went:
Sean: [Looking though first shelf] "Oh, I like this one, this one too, we should put this one in"
Nicole: [sighs] How many do you plan on doing? That's too many.
So here you go, a look at our bookshelf and here are some of our favorites.
Read the rest of this entry »

Share on Facebook
10.28.07 | Dave | Designers Bookshelf |
12 comments
Share on Facebook