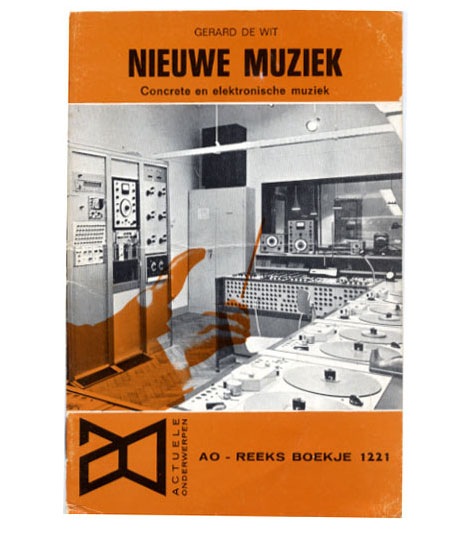 Nieuwe Muziek – Concrete en elektonische muziek by Gerard de Wit c1968
Great cover photo of a dutch recording studio from the 1960s. Check out all the vintage analog recording equipment! So many buttons, switches, knobs, reel to reels and dials. If your into 60s computer interfaces, tape machines and old mixing boards, I highly recommend you check out Stewf's amazing Control Panel Flickr group.
Mucho thanks to Chris at Groove Merchant for hooking me up with the booklet.

Share on Facebook
07.31.08 | Dave | Off Our Bookshelves |
1 comment
Share on Facebook