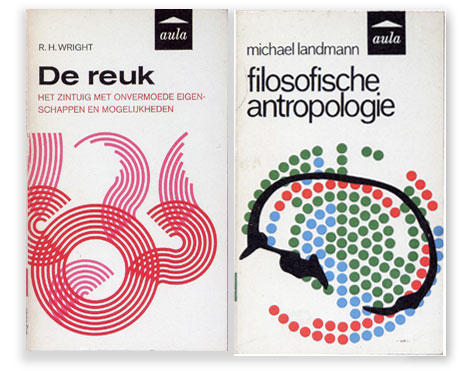 (L) designer: unknown ©1966 (R) designer: J. Venema ©1966
Published by Aula-Boeken in the Netherlands
The recent excitement over Penguin covers has resulted in a renewed interest in paperback book cover design. I'm starting to see discussion groups popping up as well as new books being published on the subject. Several titles come immediately to mind; Seven Hundred Penguins and World Paperback design. In future posts I'll discuss both of these books as well the as the book covers of dutch designer Dick Bruna. For now enjoy the pieces above.
For further viewing on the subject I Highly recommend:
Ace Jet 170 : Loads of great material here and one of my favorite blogs
The Old timey paperback book covers group on Flickr
(pictures via) world paperback design

Share on Facebook
01.17.08 | Dave | Found design |
1 comment
Share on Facebook