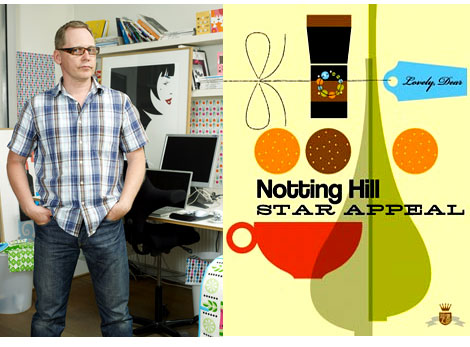 One of the notable things that has come out of producing this blog has been the opportunity to speak with designers I respect and admire. Bo Lundberg is one of those designers. Several months ago we posted some of his work. Since then Bo and I have been exchanging emails which eventually led to this interview. Here he shares a few thoughts on inspiration, as well as his creative process.
Bo's work has been featured in Old Type/ New Type by Steven Heller, Illustration Now! published by Taschen, Illusive: Contemporary Illustration and its Context by Hellige & Klanten, as well as other publications. His clients include Wallpaper magazine, Elle, Vogue, Neiman Marcus and Scandinavian Airlines.
Without further ado, I'm proud to present Bo Lundberg.

Share on Facebook
12.21.07 | Dave | Features |
6 comments
Share on Facebook