Bombo! (aka Maurizio Santucci) Illustration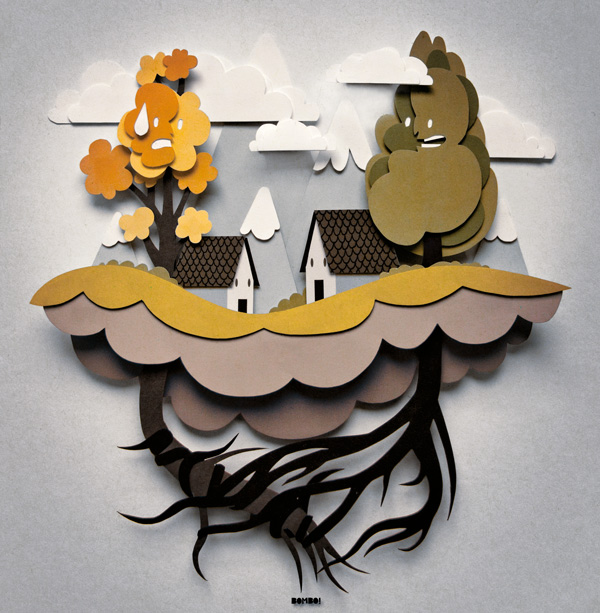 Like people playing footsie, some trees just wanna play rootsie!
Such is the case in this fun, skillfully crafted illustration by Italian illustrator, Bombo! (aka Maurizio Santucci). Like a fine puzzle, all the pieces fit together nicely. The composition creates a realistic pop-up environment that I wish I could travel to, and I really enjoy the tangled roots and the nervous expression on the tree's face. Santucci created this particular piece for the Argentinian art magazine, Atypica (Issue #33), and created another awesome collage to pay homage to one of my favorite films, Taxi Driver (1976).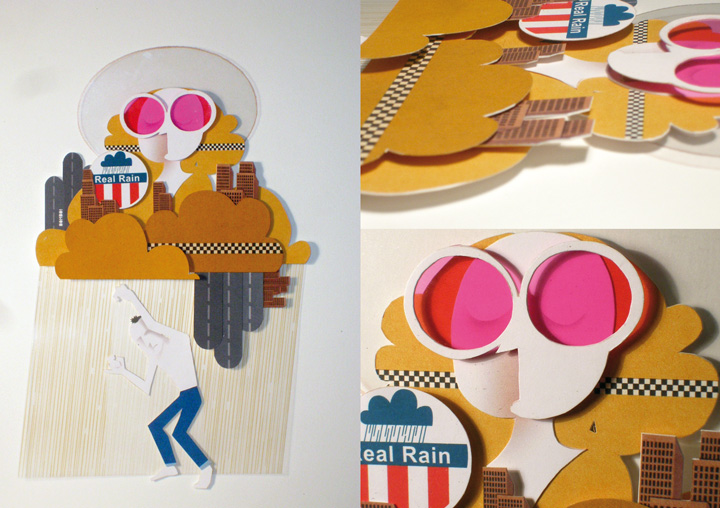 The images and patterns totally capture the spirit of the film, and I'm now completely obsessed with his work! See more on his website, www.bomboloand.com.

Share on Facebook
TagsBombo!, contemporary, Illustration, italy, Maurizio Santucci
02.25.09 in Found design by Grace Danico
Share on Facebook