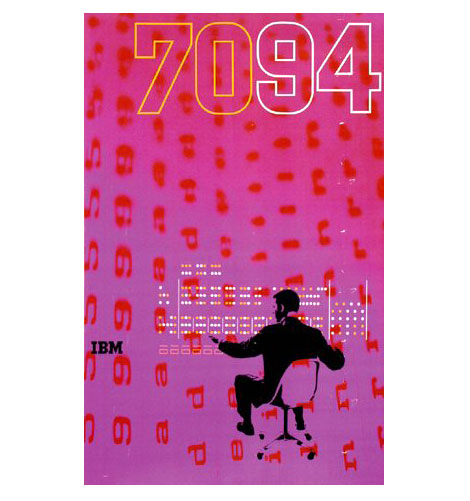 1960s IBM 7094 poster – Designed by Clarence Lee
Clarence Lee graduated from Yale in 1958 and went on to work for the uber graphic designer Lester Beall. In 1962 Clarence left Beall's firm to work for IBM. During his time at IBM he designed the poster above for the IBM 7094 Data Processing System. The 7094 was released in 1962 and was built for large-scale scientific computing.
During the late 1950s – early 1960s, Paul Rand, Charles Eames ,Marcel Breuer and Eliot Noyes were involved in design work for IBM. It would be interesting to find out if Clarence had any interaction with these designers.

Share on Facebook
03.04.08 | Dave | Found design |
5 comments
Share on Facebook