[pictobrowser 10159078@N03 72157606797020892]
Several weeks ago I posted this wonderful Buck 65 gig poster designed by the Lyon, France based design duo Small Studio. Since then, we've been trading emails and they've been kind of enough to allow grain edit readers a sneak peek into their design studio.
I love the hand drawn typography often found in their poster work. In the examples below you can see the development of the type work for several posters that were designed recently.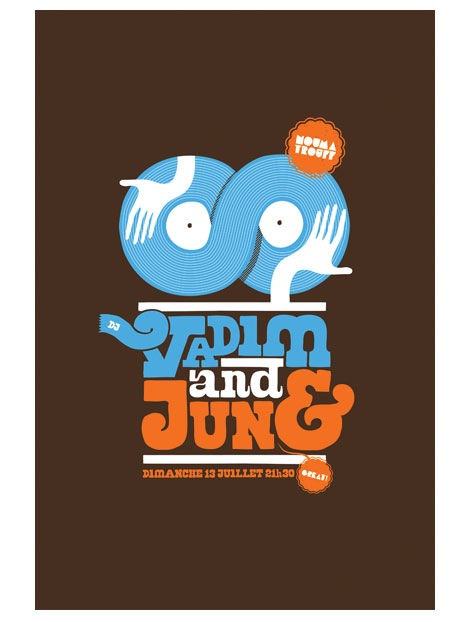 Share on Facebook
08.18.08 | Dave | studio visits |
8 comments
Share on Facebook