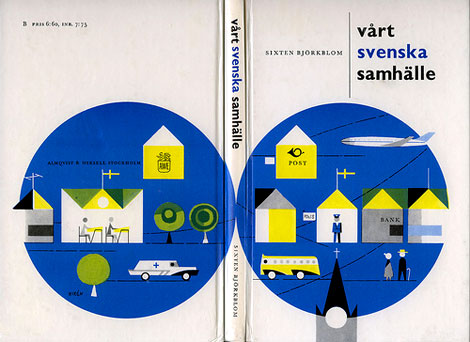 VÃ¥rt svenska samhälle – by Sixten Björkholm c1963
Cool book cover illustration by Staffan Wiren. Great example of swedish modern illustration from the 1960s.
On a sidenote, just talked to my friend Joe Beats and he's got a killer mix online that he put together for designer vinyl toy store Munky King. Listen to the mix here.
HIGHLY RECOMMENDED!
(Staffan Wirén book cover via David at the Klockarp institute)

Share on Facebook
03.25.08 | Dave | Found design |
4 comments
Share on Facebook