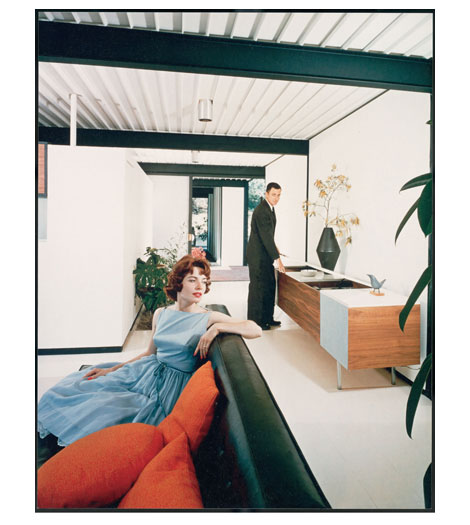 Julius Shulman, photograph of Case Study House #21 (Pierre Koenig, architect)
Birth of the Cool: California Art, Design, and Culture at Midcentury—opening May 17 at the Oakland Museum of California—looks at the painting, architecture, furniture design, decorative and graphic arts, film, and music that launched mid-century modernism in the United States, and established Los Angeles as a major American cultural center. The exhibition continues through August 17, 2008.
Birth of the Cool is accompanied by a 300-page illustrated book (published with Prestel Publishers, 2007), which provides a thorough reassessment of the era.

Share on Facebook
05.07.08 | Dave | Design Events |
8 comments
Share on Facebook