Wildsville – The Art of Derek Yaniger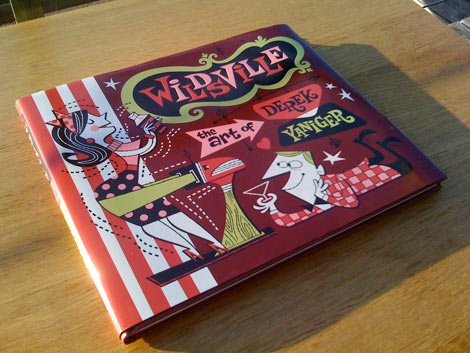 Wildsville : The art of Derek Yaniger – Published by Korero Books
I first found out about Derek Yaniger through Otto von Stroheim's Tiki newsletter. His art harks back to the sketchy, loose line illustrations often found in cookbooks, maps, pamphlets and packages of the 1950s and 60s. It's filled with references to hot rods, beatniks and tiki culture. It's colorful, fun and always full of suprises.
Korero Books has just released this fantastic book entitled Wildsville: The Art of Derek Yaniger. The book is 112 pages and includes more than 140 full color images of Derek's paintings and illustrations. I love Stuart Sandler's (of font diner) description of Derek's work in the beginning of the book.
"Mix together 1 part Jay Ward, 1 part Jethro Bodine, 2 parts Trader Vic, 1 1/2 parts Elvis ( the early years), 1 part Frankenstein and 3 parts Maynard Krebs, shake vigorously and strain gently over the sounds of vibraphone exotica, garnish with a little Sinatra, a rare marbled porterhouse and a dangerously dirty gin martini, and you'll find yourself staring down the loaded double-barrel of a Derek shotgun ready to blow your mind!"
Grab a copy of the book while you can. It's available at Korero Books and Amazon.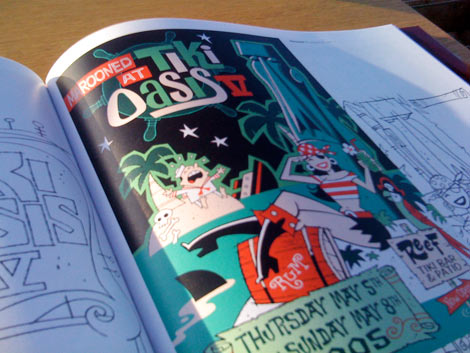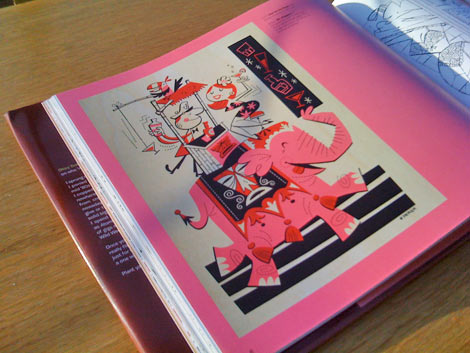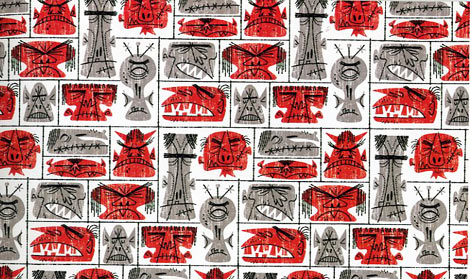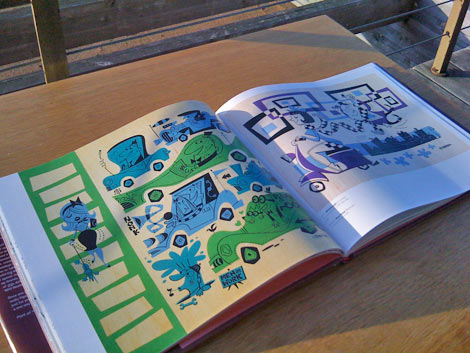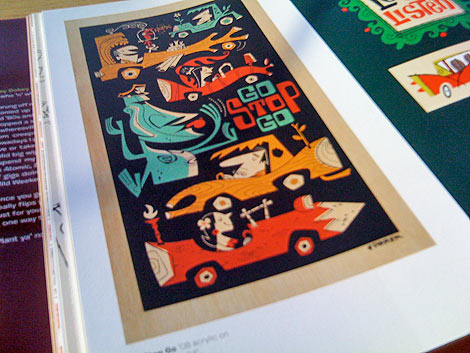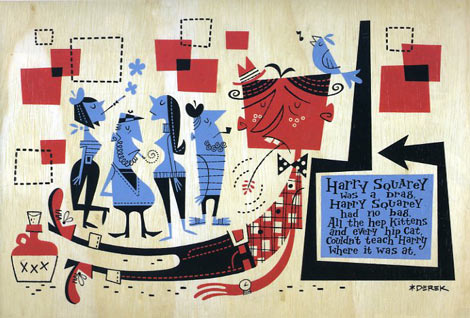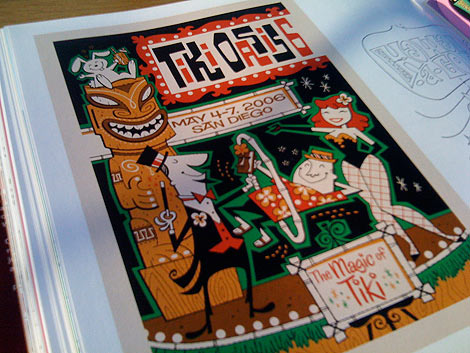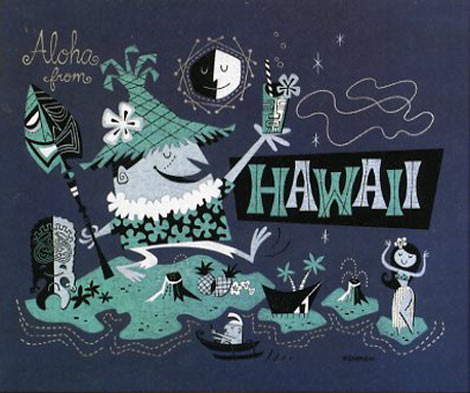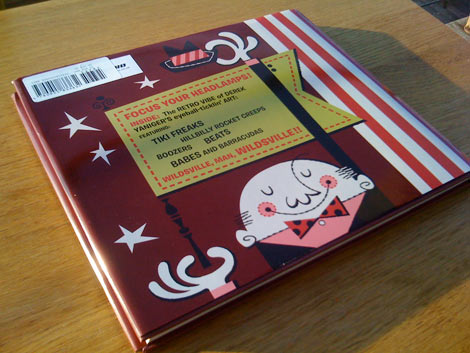 —–
Related: Derek Yaniger Fonts
Also available for your viewing pleasure: Japanese Graphic Design in The 1950s
Enjoy this post?  Sign up for our tasty free grain edit RSS feed.
—–

Share on Facebook
TagsART, contemporary, Illustration, retro, tiki, USA
02.03.09 in Off Our Bookshelves by Dave
Share on Facebook