Alexander Girard nativity poster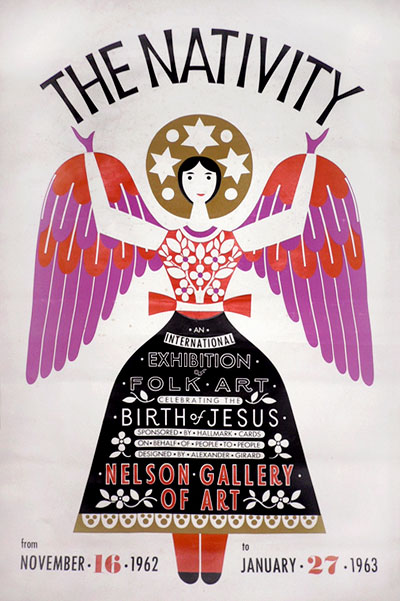 I was blown away when I saw this nativity poster by Alexander Girard. The poster is for an Exhibition at the Gallery of Art in Kansas City in 1962. The exhibition included 170 Nativity scenes from Girard's personal collection. Imagine being in a room with 510 wise men and 170 Jesuses!
Thanks to Andy at Reference Library for posting this. If you haven't been to his blog yet, Please go now! This is a really cool blog.

Share on Facebook
Tags1960s, graphic-design, posters, USA
11.10.07 in Found design by Dave
Share on Facebook