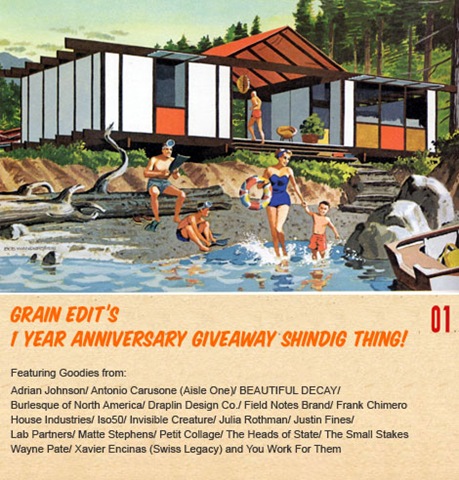 We're proud to announce the Grain Edit 1 year Anniversary Giveaway Shindig Thing!
We've had a great year and we want to thank everyone for making the site what it is today. To celebrate, we're offering up a bunch of goodies from our favorite designers and illustrators.
Sounds great, but how do I enter to win?

Share on Facebook
09.30.08 | Dave | Contests and giveaways |
1,443 comments
Share on Facebook