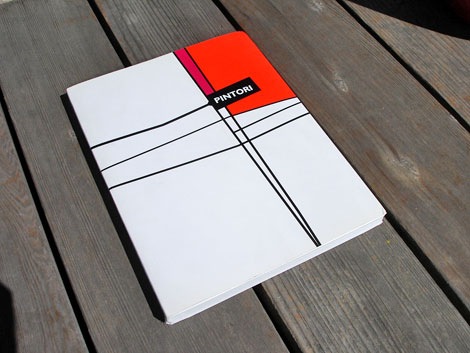 Giovanni Pintori exhibition catalog c2003
Giovanni Pintori won a scholarship in 1930 (at the age of 18) to study at the ISIA in Monza under design heavyweights like Marcello Nizzoli and Edoardo Persico. After graduation he was invited to work for Olivetti in the Development & Advertising Office located in Milan. Three years later he would become the head of the department. Over the next 27 years he created an impressive body of work for Olivetti that would earn him a lasting international reputation.
This book was made in conjunction with a 2003 exhibition that highlighted many of Pintori's designs for Olivetti.

Share on Facebook
07.09.08 | Dave | Off Our Bookshelves |
33 comments
Share on Facebook