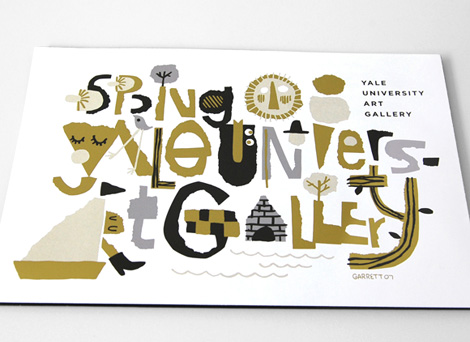 Cover illustration/typography for the Yale University Art Gallery spring catalog
Garrett Morin does great work. He draws lots of type and makes people happy. You may have seen his works in the likes of Mike Perry's Hand Job book. If you click on over to his site, you'll find lots of happy characters, t-shirt graphics, corn-cob pipes, animated GIFs, skateboard graphics, magazine covers, and a great animated spot for Death Cab for Cutie / MTV.
Garrett's also a member of the Rad Mountain collective, which recently did some yummy illustrations for Good Magazine. Check it.

Share on Facebook
03.06.08 | Ethan | Found design |
No comments
Share on Facebook