House Industries: Alexander Girard Giveaway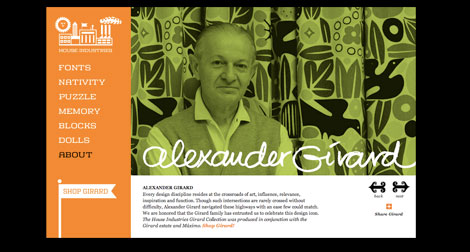 To celebrate the new Alexander Girard line of products we've teamed up with House Industries for a special giveaway.
Sounds great, but how do I enter?
————————————————
2 Ways to Win: Enter Twice to Increase Your Odds
You can enter by subscribing to the Grain Edit RSS Feed/ Email Updates or by following us on Twitter. ( Please read the details below)  You can also you use both methods of entry, giving you 2 entries into the giveaway and increasing your odds of winning.
————————————————
Enter by Subscribing to the Grain Edit RSS Feed or Email Updates:
First, Leave a message in the comments section of this post. Tell us what is your favorite piece from House Industries' Alexander Girard line (You can see the whole collection here).
Next Subscribe to our free RSS Feed or Email updates (seen in the upper right corner of the website). If you already subscribe, you're all set, no need to subscribe again.
On Friday, April 10, 2009 we will select our 10 favorite entries and randomly select 1 winner.
**We will announce the winner on Friday, April 10, 2009 in the GRAIN EDIT RSS FEED + EMAIL UPDATES. We will not be announcing the winner on the website, so you need to subscribe to either the RSS or Email updates to know if you won or not. **
Please note – For our last giveaway we had two readers that kept receiving the comments for the giveaway in their email box. Please make sure that you don't click "subscribe to comments" when leaving a comment. If you are concerned about this, consider entering the giveaway via our Twitter account (see below).
————————————————
Enter by Following us on Twitter
We will also select 1 winner from our Twitter Friends. Heres what you do:
1. Follow us on twitter @grainedit
2. We'll follow you back (might not be immediate but, we will follow you) so you can send us a direct message.
2. Send us (@grainedit) a direct message that reads "is having an Alexander Girard Giveaway"
On Friday, April 10, 2009 we will randomly select 1 winner from those twitter direct messages.
————————————————
From the two winners

From our two winners (One from the comments of this post and the other from the twitter direct messages), we will randomly pull our 1st and 2nd place winners.
————————————————
and now for the prizes………..
1st Prize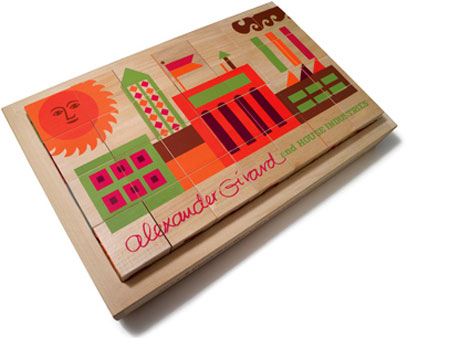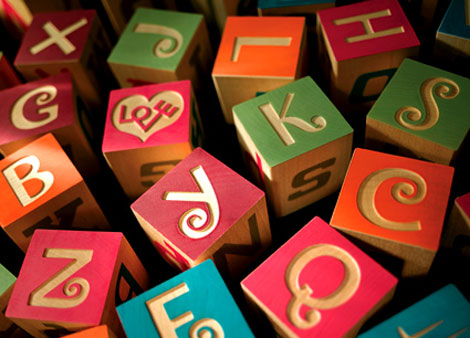 1 set of Alexander Girard Alphabet Blocks
These functionally playful alphabet blocks bring an unobtrusively quiet distinctiveness to any well-appointed living room while affording hours of educational and aesthetic pleasure for young design sophisticates. Created by House Industries in a collaboration with the estate of reknowned mid-century designer Alexander Girard, the 28 wood blocks feature alphabets based on the Alexander Girard font collection and a cleverly-adapted House Industries factory logo puzzle.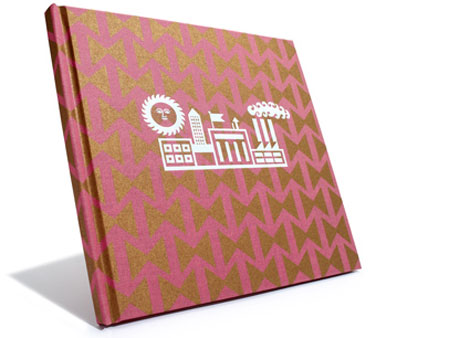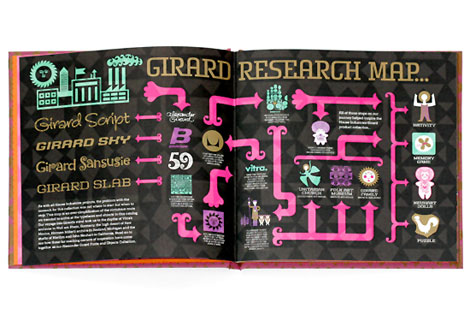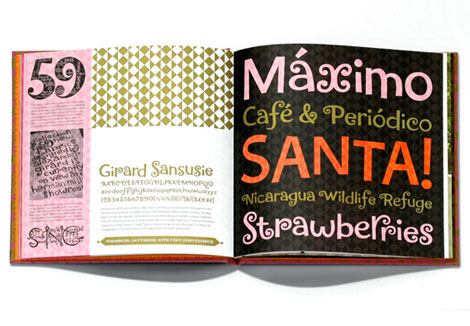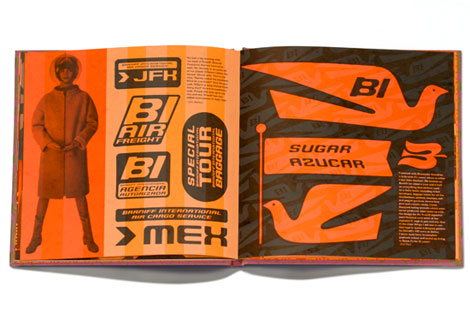 From the high desert of New Mexico to the depths of Vitra's archive in Weil am Rhein, Germany, this new book documents the four-year journey that resulted in our new Alexander Girard collection.
This Smythe-sewn hardbound book has 64 full-color pages that document the four-year House Industries Alexander Girard project. Printed and stamped linen cover, 8.25″ (21.5 cm) square, signed and numbered, limited edition of 1000. Designed in Delaware. Printed and bound in the USA.
————————————————
2nd Prize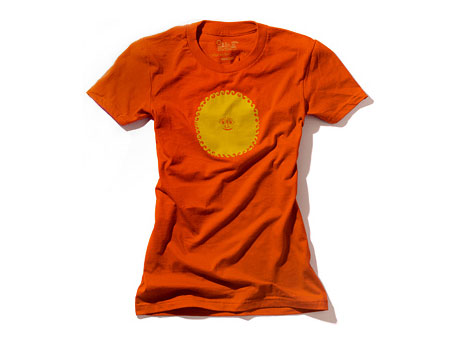 Your pick of 1 Alexander Girard T-Shirt
Girard's folk art sensibilities complemented residential settings and brought a sense of warmth to Herman Miller's otherwise sterile Action Office designs. The "Old Sun" was originally printed on a Mexicotton environmental enrichment panel.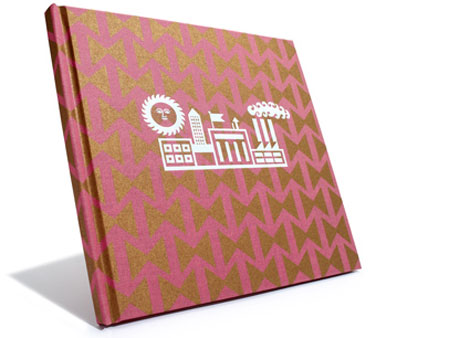 ————————————————
Many thanks to House Industries for sponsoring this giveaway. Visit their website to see their full line of fonts, clothing, and objects.

Share on Facebook
Tagsgiveaways
03.30.09 in Contests and giveaways by Dave
Share on Facebook