Erik Nitsche General Dynamics Convair 880 Jet Poster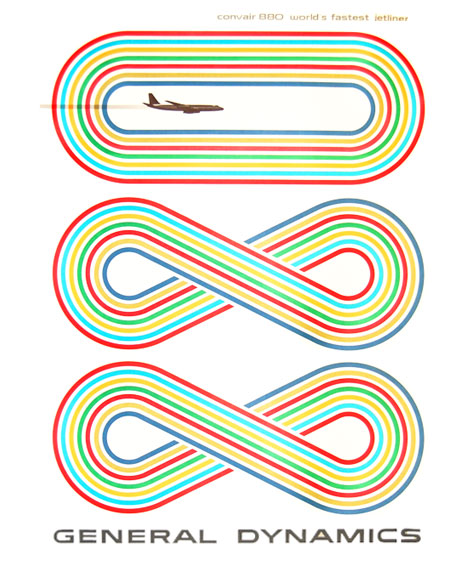 The Swiss-born modernist graphic designer Erik Nitsche created some amazing posters for General Dynamics including the well known Atoms for Peace series. This poster for the Convair 880 commercial jetliner is one of the harder ones to find. I wish I had an extra $1000 laying around the house because one popped up on ebay last week.
Huge thanks to Ebay seller gbs4783qxq for letting me use this image.
Also worth checking: Erik Nitsche Subway poster & Erik Nitsche General Dynamics Annual Report

Share on Facebook
Tags1950s, airlines, erik-nitsche, graphic-design, modern, osters, rare, swiss, vintage
03.26.09 in Found design by Dave
Share on Facebook