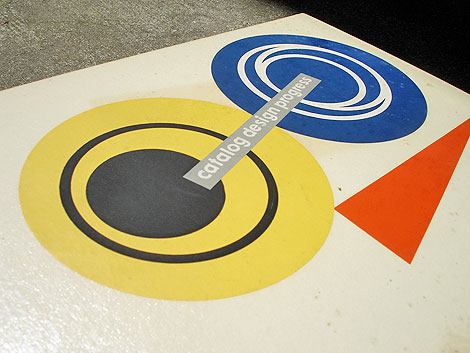 Catalog Design Progress: Advancing Standards in Visual Communication by K. Lonberg-Holm and Ladislav Sutnar – published by Sweet's Catalog Service ©1950
Really excited to present today's book. It's a classic by the highly underrated designer Ladislav Sutnar.
Ladislav Sutnar was born in Pilsen, Czechoslovakia on november 9, 1897. He was educated in Prague. In 1939 he traveled to New York as an exhibition designer for the Czech Pavilion at the World's Fair. Due to the war he ended up staying in New York and was later hired by Sweet's Catalog Service. It was here along with Sweet's research director K Lonberg Holm that Sutnar would produce a body of work that would help to lay the foundation of information design as we know it today. One of the books to spawn from that partnership was Catalog Design Progress. The book chronicles the pair's thoughts and experimentations with the layout and organization of information.

Share on Facebook
04.28.09 | Dave | Off Our Bookshelves |
14 comments
Share on Facebook