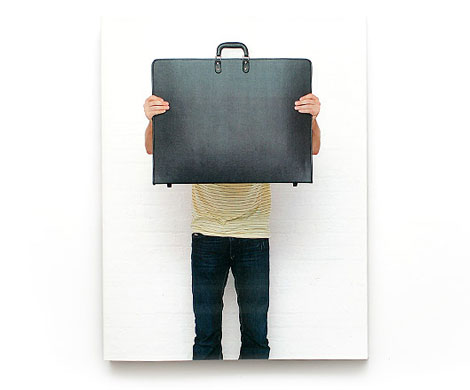 Welcome to the latest addition to the Grain Edit interview series. But wait, there's a twist! We sneaked a book review into the mix as well. I know, very tricky.
Our latest interviewees are Andre Andreev and Dan Covert. They're from New York City, and they're known as Dress Code. They recently published a book entitled Never Sleep, which details their experience and transition from design students to design professionals. Never Sleep is a practical and vital guide for design graduates wondering what to do after school.
At the combined age of (roughly) 50 Andre and Dan's work has been recognized by I.D., CommArts, Print, Graphis, Metropolis, The Type Directors Club, The Art Directors Club, CMYK, HOW, Adobe, Steps Field Guide to Emerging Talent and Young Guns. They met while studying graphic design at California College of the Arts and worked at MTV before starting Dress Code.
OK, so get your game on already:

Share on Facebook
04.20.09 | Ethan | Designers, Features |
15 comments
Share on Facebook