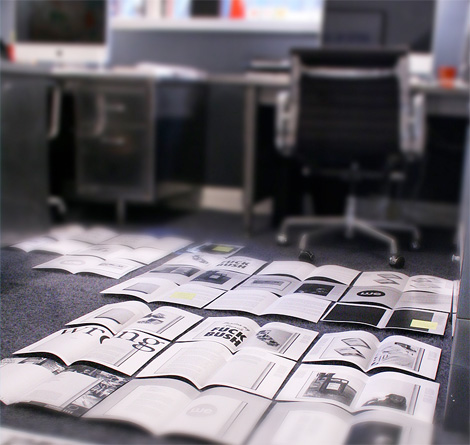 Examining some possible layouts.
We recently received news from long-time Grain Edit friends, MINE™, about their new book in the works, tentatively titled The Good Design Book. This book is aimed at those with a critical eye and an interest in how design can affect the greater good.
Combining essays from designers as well as showcasing approximately 70 projects, the book takes a current look this expanding movement, and offers resources for those looking to get involved.

Share on Facebook
07.15.09 | Ethan | Books |
3 comments
Share on Facebook