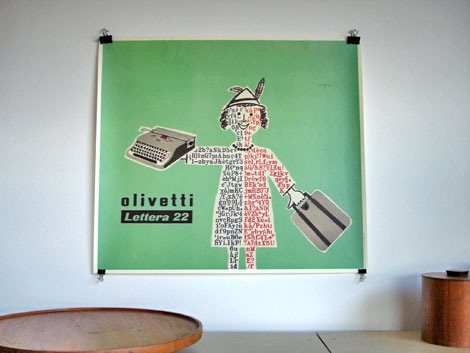 Last December we gave away a Raymond Savignac poster. Since then we've received emails from people interested in the poster, so we decided to give one more away.
poster details: This is not an original, but rather a reissue of the original poster Savignac created for Olivetti in 1953. We received this copy directly from the Olivetti Society in Italy.
Sounds great, but how do I enter to win?

Share on Facebook
08.27.08 | Dave | Contests and giveaways |
192 comments
Share on Facebook