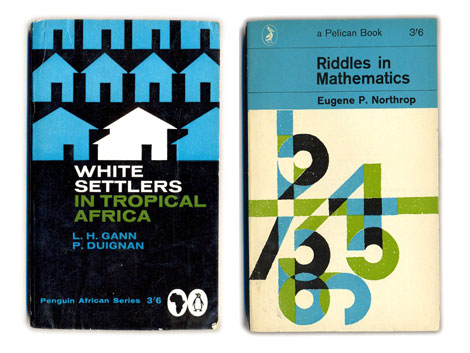 1960s penguin book covers
Things magazine..wheew sweet mother! They have put together a kick butt gallery of penguin book covers. Includes beautiful covers overseen by Jan Tschichold as well as the late typographer Hans Schmoller. My favorite years are between 1961-1972 when Italian art director Germano Facetti was in charge of design. Facetti enlisted Polish graphic designer Romek Marber to redesign the look of the Penguin series and the rest is history.
Side note: Watched Jules Dassin's Brute force last night. Great Flick. I also recommend Riffifi which was directed by Dassin as well.
(via Ace jet 170)

Share on Facebook
01.29.08 | Dave | Seen Elsewhere |
11 comments
Share on Facebook