American Sampler – The Art of Sister Corita Kent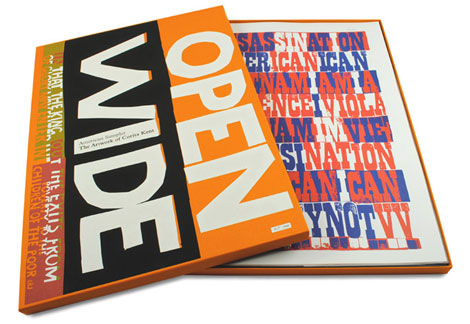 American Sampler – The Art of Corita Kent is a beautifully presented limited edition boxed set of six high quality prints and a fully illustrated 40-page booklet about the artist.
Working closely with the Corita Art Center in LA, 50by70 has succeeded in accurately reproducing six of the artist's most vivid works. The prints and book come in a stunning cloth covered box featuring a four colour screen print of open wide, a seminal print by Corita from 1964.
Screen printing nun Corita Kent (1918-1986) was among the most exotic products of the thriving art scene of 1960s Los Angeles. A sister of the Immaculate Heart of Mary community in LA, she ran the art department at Immaculate Heart College for most of that decade. Admired by Charles and Ray Eames, Saul Bass and John Cage, Corita created an extraordinary synthesis between progressive Catholicism and Pop Art. The visionary architect Buckminster Fuller described visiting her classroom as 'one of the most fundamentally inspiring experiences of my life'.
Corita's serigraphs are joyous exercises in graphic concision and colour abstraction. She manipulated the visual junk of popular culture with great deftness and compositional skill. Advertising slogans and logos, signage and song lyrics were all used to create works that combined social activism and spiritual wonder. As the theologian Harvey Cox put it, 'the world of signs and sales slogans and plastic containers was not, for her, an empty wasteland. It was the dough out of which she baked the bread of life.'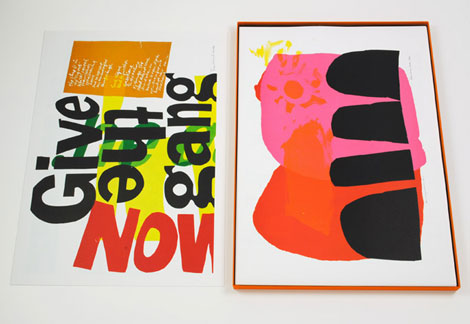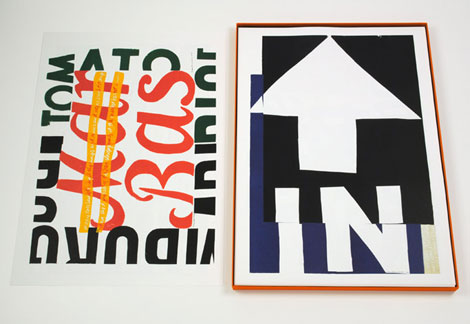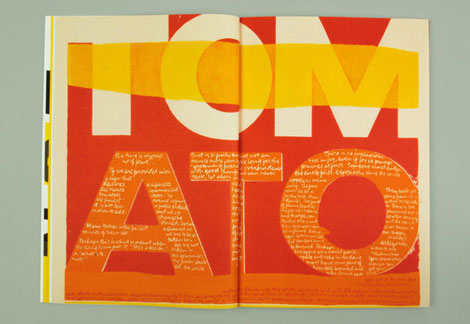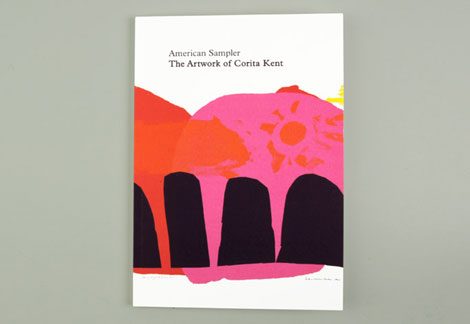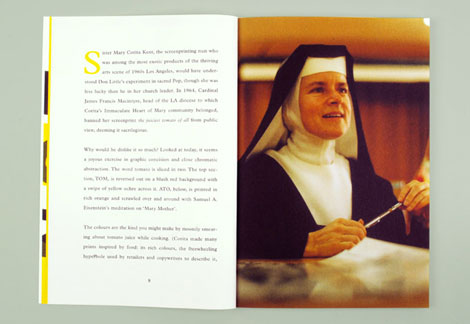 Details:
Six prints 50cm x 70cm on 170gsm acid free stock
40 page book 14.8cm x 21cm
Box 51.5cm x 72.3cm
Published in Winter 2011
Edition of 350
Pick up a copy here.
——————–
Also worth viewing:
Alvin Lustig
Alexander Girard Book
Karel Martens: Printed Matter

Not signed up for the Grain Edit RSS Feed yet? Give it a try. Its free and yummy.
——————–

Share on Facebook
TagsBooks
02.28.12 in Off Our Bookshelves by Dave
Share on Facebook